September 02, 2014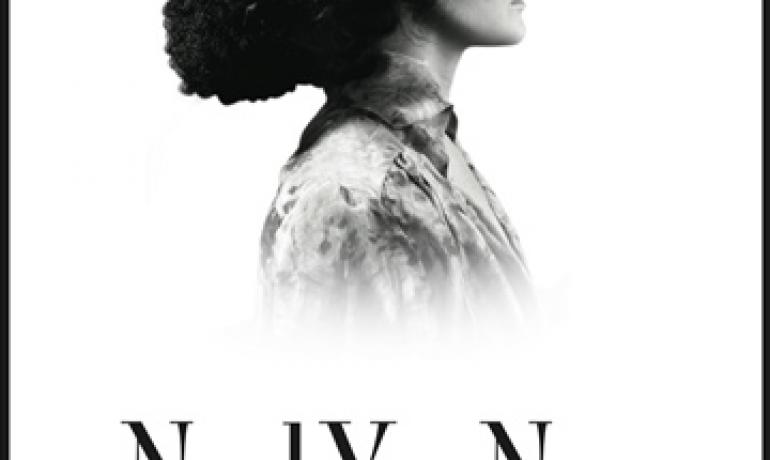 Nashville, TN – Curb Records artist PLUMB is known in multiple genres as an artist who gives honest insight into the deciding moments in life. Always transparent with her fans about the joys and struggles in work, marriage and family, PLUMB now tells her story in full with the release of not only the upcoming memoir NEED YOU NOW: A Story of Hope, but in the bonus tracks added to a deluxe edition of the NEED YOU NOW album.  Both the album and the book are due on September 16, 2014. 
 
"NEED YOU NOW: A Story of Hope, is the book I was created to write. It's a memoir, the story of my life. And a big part of that story is the fall and rebuilding of my marriage," explains Plumb.  "What God did in and through me and my marriage has changed who I am. As an artist. As a writer. As a wife and mother. As a woman. And as a believer in God's relentless passion to fight for us, if we allow Him to. It will make you laugh and it will make you cry, and at the end of the book, I can promise, you'll have more hope than you did when you opened the first page." 
 
The book, NEED YOU NOW: A Story of Hope, is equal parts revealing memoir and inspirational literature, merging life moments that are laugh-out-loud funny with those that are deeply moving. With glimpses into life on and off the road, the book examines personal stories of music, of parenthood, and ultimately of a marriage redeemed. Need You Now is the story of love, fresh starts and the relentless message that no matter who you are or what you have done...there is always HOPE.
The album, NEED YOU NOW Deluxe Edition, features several unreleased tracks, including a worship version of "Need You Now" and 4 brand new songs that chronicle the story told in the NEED YOU NOW: A Story of Hope book. Once again joining forces with longtime collaborator and Grammy-nominated producer Matt Bronleewe, the NEED YOU NOW Deluxe Edition album will work as another vehicle to help share PLUMB's story.
Plumb continues, "To compliment the book, I added to my current album, NEED YOU NOW, 4 new tracks that continue the conversation of what God has done since its release and tell more of the story of hope in those songs. NEED YOU NOW Deluxe Edition and NEED YOU NOW: A Story of Hope are meant to be paired together as a team to share the truth I have learned...there is always hope."
 
The album and book announcement comes in tandem to the Gospel Music Association announcing PLUMB as a nominee for Best Rock/Contemporary Song for "Don't Deserve You" at the upcoming Dove Awards.  "Don't Deserve You" is featured twice on the NEED YOU NOW Deluxe Edition album, in it's original form as well as a new radio mix.  The 45th Annual Dove Awards will be held on October 7th at Lipscomb University's Allen Arena in Nashville, TN.
 
To help kick off these projects, Plumb will be embarking on the Stories of Hope tour with special guest The Rhett Walker Band.  Select dates will feature either David Dunn or the JJ Weeks Band as support.  The Stories of Hope tour kicks off September 19 and will run through November.
 
Stories of Hope tour dates:
9/19 || Evansville, IN || AIS Auditorium 
9/20 || LaGrange, IN || Prairie Heights Auditorium 
9/21 || Greenville, OH || Darke County Fairgrounds
9/26 || Gillette, WY || New Life Wesleyan Church
9/27 || Butte, MT || Maroon Activities Center 
9/28 || Moscow, ID || Nuart Theater
9/29 || Everett, WA || Historic Everett Theatre 
10/1 || Coos Bay, OR || Southwestern Oregon Community College PAC 
10/4 || Phoenix, AZ || Sanctuary at Unity - Phoenix 
10/5 || Bakersfield, CA || Bright House Networks Amphitheater
10/8 || Perryton, TX || Ellis Theater 
10/9 || Elk City, OK || Elk City United Methodist Church
10/11 || Keller, TX || Hillside Community Church 
10/12 || Bartlesville, OK || First Church of the Nazarene
10/16 || Brooklyn Park, MN || Living Word Christian Church 
10/17 || Waukesha, WI || Fox River Christian Church 
10/18 || Chicago, IL || Logan Square Auditorium 
10/19 || Taylor, MI || Metro South Church 
10/23 || Manheim, PA || The Junction Center 
10/24 || Millville, NJ || Levoy Theatre
10/26 || Poughkeepsie, NY || Changepoint Church