May 21, 2012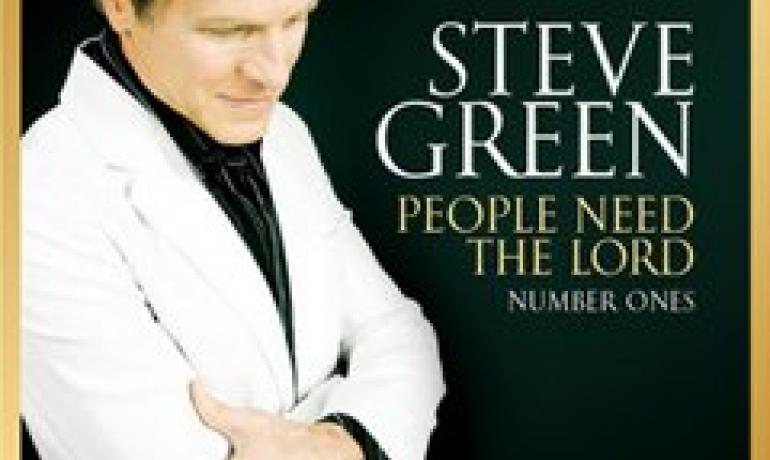 NASHVILLE, Tenn. — The top songs of Steve Green, one of Christian music's best-loved male vocalists for more than three decades, are brought together on People Need The Lord: Number Ones, releasing Man 22nd from Sparrow Records. Featuring 15 of the Dove Award-winning artist's #1 songs, the collection includes such timeless classics as "Find Us Faithful," "God And God Alone" and "People Need The Lord," among many others.
People Need The Lord: Number Ones spotlights the powerful anthems that made Green one of Christian music's signature vocalists, including "The Mission" and "We Believe," along with his popular worship songs "He Who Began A Good Work In You" and "We Trust In The Name Of The Lord Our God," the latter written by Steven Curtis Chapman. In addition, the collection includes the Christian wedding standard, "Household of Faith," featuring Green's wife Marijean, and "Teach Me To Love," a duet with Gospel Music Hall of Fame member Larnelle Harris.
Since beginning his solo ministry 28 years ago, Steve Green has garnered seven Dove Awards; four GRAMMY® Award nominations; 18 #1 Christian radio singles; a Gold-certified recording (For God And God Alone); and sales of more than 4 million units. Green's 33 recordings have included best-selling children's projects, along with Spanish-language albums. Raised by missionary parents in Argentina, Green frequently returns to South America and will be performing a series of concerts in Colombia later this year. He will be appearing throughout the US this summer and fall. For a complete tour schedule, visit www.stevegreenministries.org.