January 31, 2013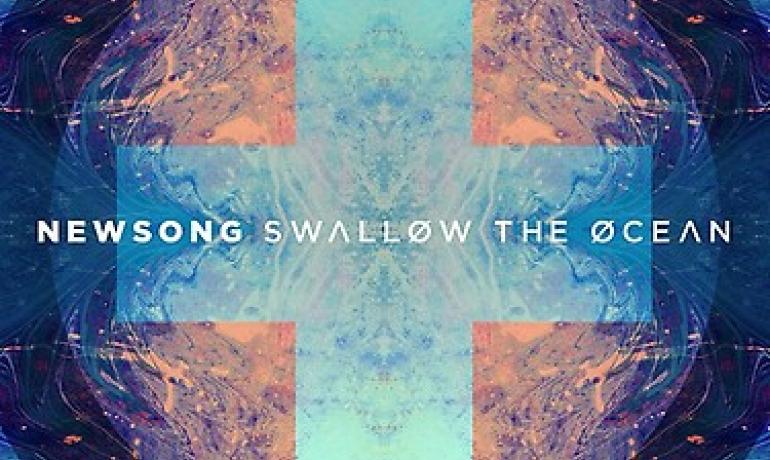 NASHVILLE, Tenn. — Swallow the Ocean, the 18th career recording from GRAMMY®-nominated NewSong, one of Christian music's most influential bands, is slated to bow February 26. Produced by Seth Mosley (Newsboys, Peter Furler), Chris Stevens (TobyMac, Sanctus Real) and longtime NewSong collaborator Paul Mills (Bluetree; Phillips, Craig & Dean), the project features 11 selections showcasing the signature pop hooks, tight harmonies and strong evangelistic focus that have been the band's hallmark for three decades.
Highlights of Swallow the Ocean include the title-cut and project's debut single; "All We Need"; "In Jesus' Name"; "As It is in Heaven"; and NewSong's arrangement of the renowned modern hymn "In Christ Alone," among other songs.
"We have spent our whole lives trying to be artists and musicians who describe God's love," says NewSong's Matt Butler. "So the impetus behind the record is to use music for that purpose—to introduce God to people who don't know Him. If we were to fill the entire ocean with ink, and if we were to take pens and try to write the love of God across the sky, we would drain the entire ocean dry and still not even come close to touching the surface of God's greatness and the bigness of His love; that has become the heartbeat of this album."
An extra copy of Swallow the Ocean is included with every physical CD purchased, allowing fans an opportunity to give away the additional disc. A precedent set by NewSong with both 2011's One True God and 2009's Give Yourself Away, the band hopes the extra CD can be a tool for outreach.
"It's meaningful to help initiate ministry and partner with people," says NewSong founding member Eddie Carswell. "Hopefully, they're going to love your music, enjoy it and be encouraged; but they can also be excited and pass it on to someone else, and God will work in that person's life and encourage them as well."
Fans around the country can hear NewSong perform selections from Swallow the Ocean during this year's 44-city Winter Jam Tour Spectacular. Founders and hosts of the unprecedented tour, Winter Jam was the #1 tour in the world for the first quarters of 2011 and 2012. Since its inception by NewSong in 1995, each year the tour features the genre's biggest names, introducing Christian music to new audiences across the country while providing a powerful platform for the Gospel message.
NewSong's unparalleled 30-year ministry has included 17 albums, 20 #1 Christian radio singles and a GRAMMY® Award nomination, in addition to being inducted into the Georgia Music Hall of Fame, among numerous other achievements. The band's career has been highlighted by such defining songs as "The Christmas Shoes" and "Arise, My Love."