August 28, 2012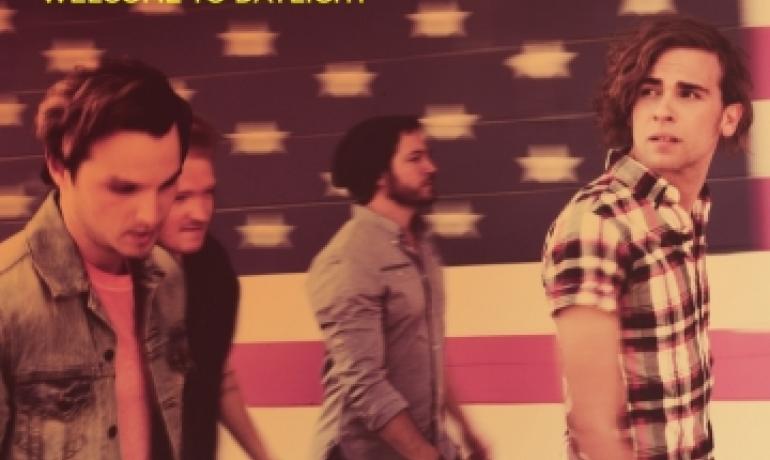 Nashville, Tenn - Today marks the day Luminate releases their anticipated sophomore album, Welcome to Daylight, with Sparrow Records. Produced by Chris Stevens (TobyMac, Britt Nicole) and Pete Kipley (MercyMe, Phil Wickham), Welcome To Daylight, which has been touted as one of the best albums of the year, is the follow-up to Luminate's 2011 Dove Award-nominated debut, Come Home.
The project's first single, "Banner of Love," is already the fastest rising song of their career. Currently on rotation at 57 AC stations and 12 CHR stations , the song is climbing up the charts and is currently #19 at AC Monitored, #10 AC, #14 CHR and #16 at National Audience. With a listening audience of more than 3.5 million, the hit single can be heard on KLOVE as well as in major markets such as Houston, Minneapolis, Kansas City, Grand Rapids and Tampa. Click here to listen to "Banner Of Love."
So what are the media folks saying about Welcome To Daylight? With coverage from Focus On The Family's Plugged In to New Release Tuesday to CBA Retailers + Resources, check below for some of the current media buzz!
It's tough to listen to Luminate and not get it stuck in your head for quite a while afterwards. That's a good thing when you're shining the light of truth in your heart and ears like you are when listening to Welcome to Daylight. This will easily be one of the albums to tune into for fall 2012!
- Youthwalk Magazine
Luminate continues to produce songs infused with a message of hope and love, encouraging their fans to live life with a purpose and share the love of Christ in practical ways every day.
- CBA Retailers + Resources
Almost certain to receive a Dove Award nomination for Best Pop Contemporary Album of the Year; Luminate's sophomore record is one to write in the record books as one to catapult these four men into becoming one of Christian music's most lyrically relevant artists towards young people.
- Indie Vision Music
They have upped their game and written an album that is one of my favorites this year. Luminate is one band worth checking out sooner rather than later.
- Louder Than The Music
I was absolutely captivated by this album from the first note of the opening song. From the bright synthetic elements to the heart-on-your-sleeve songwriting, I can listen to the whole thing without skipping a single song. Distinct, delightful, and rather unexpected, this is one of my favorite albums of the year.
- New Release Tuesday
Luminate is comprised of Sam Hancock (vocals), Cody Clark (guitar), Dusty Jakubik (bass), and Aaron Mathew (drums). After upcoming fall nuptials for Hancock who will marry Emily Smith, the daughter of Michael W. Smith, Luminate will share their music across the U.S. when they join Newsboys' God's Not Dead Tour in September and running through November.