April 20, 2012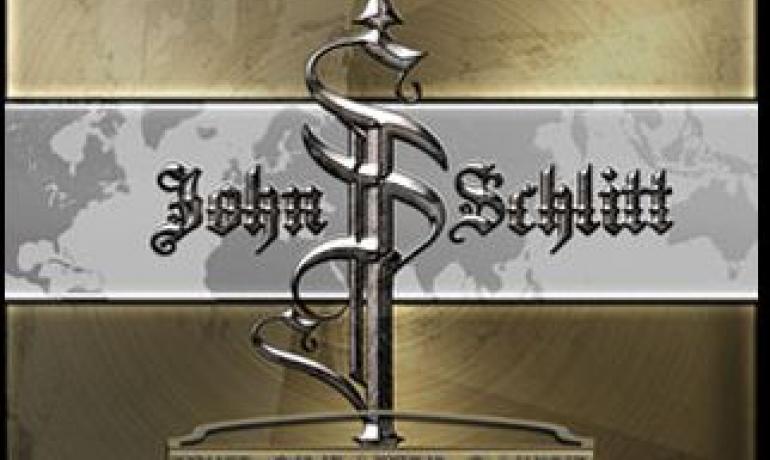 Multiple Grammy and Dove Award-winning recording artist John Schlitt is set to unleash The Greater Cause, his first full-length CD since his critically-acclaimed 2008 release, The Grafting. The Gospel Music Hall of Fame member returns to his rock roots with the new project, set to release May 8 through 4K Records and New Day Christian Distributors. 
Schlitt's signature vocals soar, with driving guitars and thundering drums creating an explosive sonic atmosphere packed with drive and intensity.
Lyrically, The Greater Cause focuses on the relevance of faith in an increasingly secular world. "Every song on the album has a message that is pertinent to what is happening in our daily lives," Schlitt says. "How relevant are we, as Christians, in the world today? We need to use common sense and awaken to the fact that Jesus is Lord, no matter what those around us may say or do."
Schlitt, named the best rock singer in Christian music history by GospelMusicChannel.com, stepped from behind the microphone to co-write seven of this project's 11 tracks with such Christian music luminaries as Grammy, Emmy and Dove Award winner Andrew Ramsey (India.Arie, Jonny Lang and Mandisa) and Dan Needham, who has worked on more than 40 Dove and Grammy Award-winning projects with the likes of Michael McDonald, Amy Grant and Chris Tomlin; as well as Chris Rodriguez, Scott Faircloff and Gene Miller. Dove Award winner and 2008 BMI Songwriter of the Year Ed Cash (Chris Tomlin, Amy Grant, David Crowder Band) and Dove Award winner Ian Eskelin (Francesca Battistelli, Hawk Nelson, Point of Grace) also contributed songs to the project.
"When I began to reach out to some of the most successful writers and musicians in contemporary Christian music and ask if they were interested in being a part of John's project, there was a resounding 'Yes!'" says producer Dan Needham. "I believe that is a testimony to John's reputation among his peers and because of his legendary status in CCM history."
On The Greater Cause, Schlitt's vocals soar on the anthemic "Hope That Saves The World," and thunder on the blues-laden, "Love Won't Leave Me Alone," but Schlitt also knows how to pull back to an intimate intensity on emotional ballads like "The Gift."
Schlitt recorded The Greater Cause with capital raised through the innovative Kickstarter "crowd-funding" business model. An army of fans, dubbed the TGC Crew (The Greater Cause Crew) in honor of the CD title, contributed financially to make the album possible. In return, the TGC Crew members are receiving pre-release copies of the CD, and a limited number of unique donor gifts, such as handmade commemorative plaques, joining the musician at a studio session, vocal lessons and concert performances. The TGC Crew also has continuing access to a restricted website that offers a behind-the-scenes look at the recording of The Greater Cause, including photos, videos and a blog.