August 08, 2012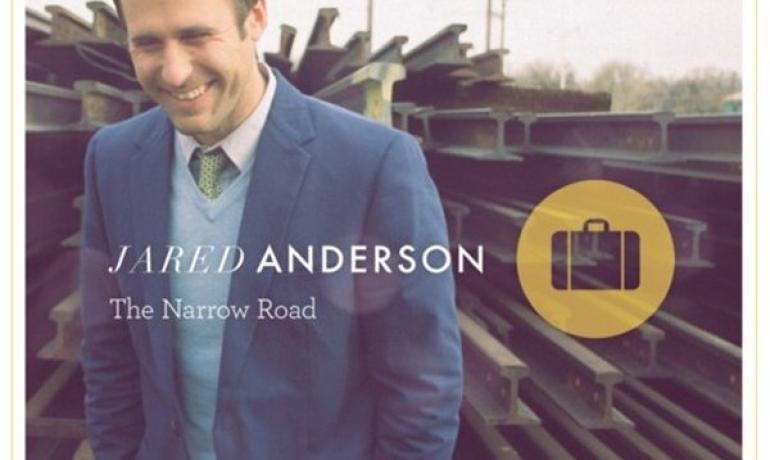 Celebrated modern worship singer/songwriter Jared Anderson will take listeners on a new journey with his first "solo" album in over three years, The Narrow Road, releasing Sept. 4 on Integrity Music. Known for his Top CCLI songs "Rescue," "Amazed," "Great I Am," "Glorified" and others sung in church services around the world, this New Life Church (Colorado Springs, CO) worship leader and former founding member of Desperation Band, was partly inspired for the new 13-track album by John Bunyan's allegorical masterpiece.
"Like The Pilgrim's Progress, this album tells the stories of trials and how they shouldn't define us," explains Anderson. "Instead, they prepare us for the destination."
"The enemy is the distracter," continues Anderson. "He wants to kill our focus. He wants to destroy the unity between us and God. So walking 'the narrow road' isn't an option for followers of Jesus. Matthew 7:13-14 tells us plainly that it's a necessity."
In addition to the new songs inspired by Anderson's own pilgrimage, such as "According to His Word" and "Impossible Possible," The Narrow Road also includes two favorites, the worship anthem "Great I Am" and the Desperation classic "I Am Free," which features his former bandmates Glenn Packiam and Jon Egan.
"It was fun to work on a recording with Jon and Glenn again, even if it was just for one song. And this version of 'I Am Free' was a chance to celebrate a song that's been meaningful to us personally and to church congregations for years."
In addition to recording The Narrow Road and leading worship at New Life Church, Jared, along with his wife Megan, are actively involved in missions, and are in the process of adopting two orphans, John Diego and Christine, from Haiti. Amidst the pulls of ministry and creative pursuits, it is the love of his family that grounds Jared. He and his wife, along with their four children (Everett, Beckett, Francie, and Lyla), are taking this step of faith after much prayer.
"We can't wait until they're home with us in Colorado," says Jared. "God is doing something in our home and our family. We're just trying to be obedient to him."
Jared and Megan were featured last week on CBN's The 700 Club (www.cbn.com) sharing their adoption story. Jared also sang "Rescue," as well as "Great I Am" and "Impossible Possible" from The Narrow Road, the latter song to air on a future The 700 Club program to be announced.
All of these experiences add to Jared's understanding that life is much larger than what happens in the church pews on a Sunday. "Sunday is the rehearsal," Jared says. "It's during the rest of the week that we walk out our faith."
Along with his role as dad, his former work with Desperation Band, his appearances on New Life's worship albums and leading worship at churches and conferences around the country, Jared previously recorded three critically acclaimed "solo" projects for Integrity Music: Where To Begin, Where Faith Comes From and Jared Anderson: Live From My Church. Jared is also involved with New Life Church's annual Desperation youth conferences and with citywide prayer and ministry events held across the country. He further continues to work on a series of inspirational albums that feature piano driven, folk-rock songs centering on everything from love to literature to life's big questions.
For more information on Jared's ministry and music, visit http://jaredanderson.com or follow him on Twitter at @jaredanderson. You can also follow the Andersons' adoption journey through their blog, http://www.theandersonsadoption.blogspot.com.