May 01, 2013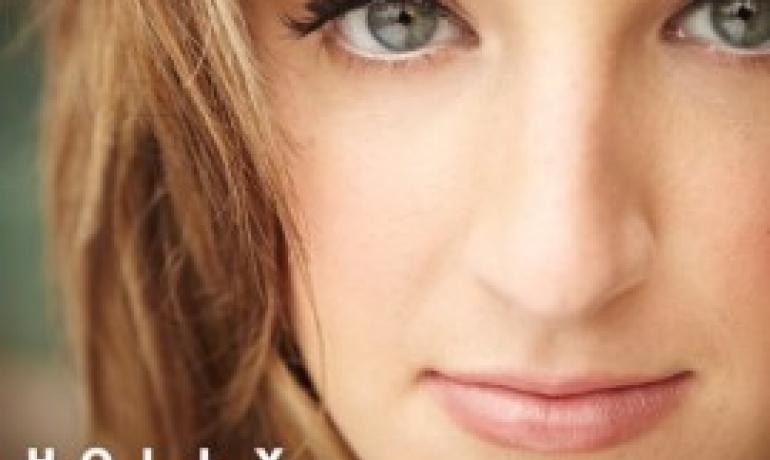 NASHVILLE, Tenn.—"Through My Father's Eyes," the latest single from acclaimed singer/songwriter Holly Starr, is rapidly climbing radio charts as the song's official music video is set to premier next week. Featured on Starr's 2012 critically-praised Focus, "Through My Father's Eyes" was penned by the artist along with Chuck Butler (Royal Tailor, Group 1 Crew) and Juan Otero (Newsboys, Audio Adrenaline), while the video was directed by Stephen Byrum of Fearless Productions.
Landing at #23 on Billboard's Christian Hot AC chart this week, "Through My Father's Eyes" can be heard on Minneapolis' KTIS; KFIS in Portland; KLJC in Kansas City, Missouri; WVBM in Tampa, Florida; Columbia, South Carolina's WMHK; and New Life Media, among other key radio outlets. Resonating with women around the world, the song's theme—which is reflected in the video—emphasizes the importance of embracing God's love and acceptance instead of unrealistic and critical cultural standards.
"I wrote 'Through My Father's Eyes' after struggling with my own self-image for about five years," Starr explains. "I became so fearful of people's opinions of me and what I saw in the mirror every morning, that no matter what I did to try and escape it, I felt trapped. I cried out to the only One I knew was Healer, and the slow process of that healing began through Christ renewing and changing my mind."
"I hope both the song and video show people a tangible picture of the Hope they have through Christ, and how faith is so beautiful and worth the fight of perseverance," Starr says. "Our God is the God of Hope. There is nowhere we can be where He cannot reach. At the cross God showed us this Truth—how much more should we believe it in everyday struggles? His love shows how He can make the impossible possible."
This month Starr is slated to perform "Through My Father's Eyes" at Hungry For Hope, the premier Christian conference for eating disorders and body image issues. The Franklin, Tennessee, event will also feature such presenters and performers as Mandisa, Constance Rhodes and Teasi Cannon. In addition, Starr will appear this summer at Creation Northeast and Northwest, as well as Rock The Coast, Lifest and Fish Fest.
A 21-year-old Quincy, Washington, native, Starr's Artist Garden Entertainment (Save The City Records/Provident Distribution) recordings include Embraced (2008), Tapestry (2010) and last year's Focus, a noteworthy collection of vibrant pop songs reflecting her artistic maturity and heart for worship. She has collaborated with such lauded writers and producers as Chris Stevens, Ian Eskelin, David Garcia, Chuck Butler and Rusty Varenkamp, among others. Known for a loyal online fanbase instrumental in launching her career, Starr's 2012 single, "Don't Have Love," is approaching nearly 500,000 views on YouTube.