August 21, 2014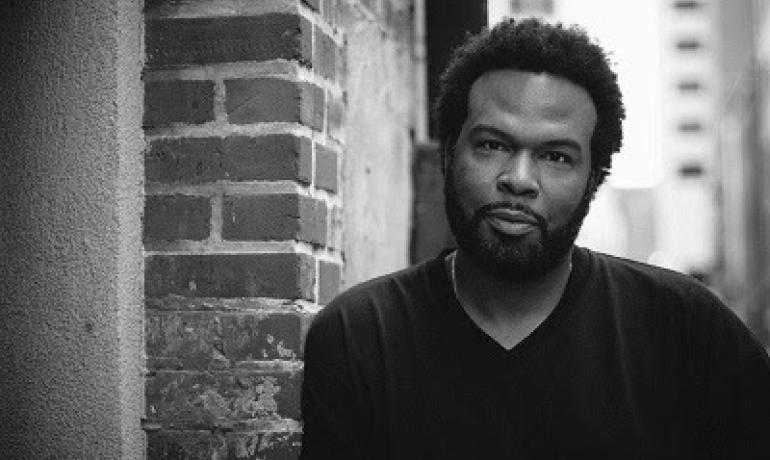 NASHVILLE, Tenn. - Multiple Dove Award recipient, as well as Grammy and Stellar Award-nominated recording artist, Antonio Neal is set to release his new project, Welcome Home, on Madison Line Records, the label where he serves as chief operating officer. Madison Line Records is the affiliated label of Visible Music College, a music and worship college in Memphis, Tenn. The project will be available at all digital retailers on October 21.
Neal, formerly an EMI Gospel recording artist (now Motown Gospel), has recorded three albums during his career as a singer and songwriter. As an artist, writer and producer, he has sold more than five million albums and has worked with Stacie Orrico, Kierra "Kiki" Sheard, and Tyler Perry on his Diary of a Mad Black Woman soundtrack. Neal won two Dove Awards as a songwriter on "There Is Nothing Greater Than Grace" by Point of Grace and a Dove Award as the producer on This Is Me by Kierra "Kiki" Sheard. Welcome Home will be Neal's first release since taking the helm in 2013 to oversee the marketing, publishing and day-to-day operations at Madison Line Records.
"How can I say 'This is a place that is on the rise,' if I don't put my own music here?" Neal says. "It would be like a chef who won't eat in his own restaurant. I believe in this label and the direction it's headed, so I wanted to become a part of it."
Neal co-produced the seven-song EP with Kirk Kienzle of Kienzle Music, and utilized the talents of Visible Music College staff and students, among others, on many of the tracks. The music encompasses a variety of genres, from pop to calypso to gospel to what Neal calls "cafe Caribbean cool."
"I have been exposed to and impacted by so many cultures," Neal says. "It all became art to me."
Despite the multi-genre format, the EP contains one theme at the core: reconciliation.
"It's the Prodigal Son--that's the idea of Welcome Home, but it's not just the parent-child relationship," Neal says. "It encompasses many different kinds of relationships--with God, the Church, family relationships, friendships, even romantic relationships, such as husband and wife."
>Neal says in each song--from the inspiring piano pop of "Things Will Get Better" to the jazz-infused pop of the EP's title track--he tried to focus on telling his own story rather than projecting a heavy-handed message.
"I'd rather take the same medicine and put it in something sweet," he says. "But really, this is about my life, my experience. That's what I'm sharing. It's looking inward rather than pointing a finger out and saying, 'this is about you, this is what you need to do.'"