August 27, 2014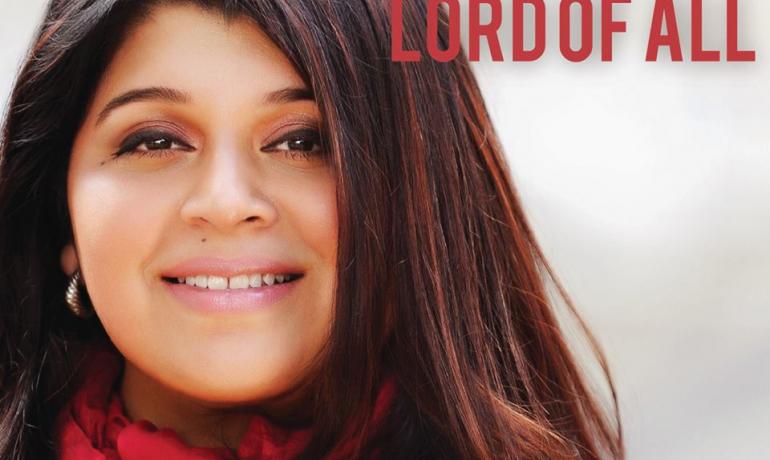 NASHVILLE, Tennessee -- Christina Paul is back with the release of her sophomore English-language album, Lord of All, available now via Intercessor Records. While Christina may be a "new artist" to Christian music fans in North America, Christians in India have long admired her soul-stirring performances and inspiring testimony. After nine albums, numerous national television appearances and hundreds of concert dates around the world, the award-winning artist once again has American audiences in her sights.
Christina wrote every song on the album, which was produced in Nashville by Grammy-winning producer, Phil Naish (Steven Curtis Chapman, Point of Grace, Jaci Valesquez). Lord of All is a collection of heart-gripping songs that reflect her unshakeable faith, her undeniable heart for missions and oneness in the relationship with her Heavenly Father.
Lord of All represents diverse musical styles — from soaring ballads to praise and worship songs and even R&B. The album speaks to the hearts of listeners, motivating them to be one with God, to completely rely on Him, to have compassion toward others and to be His hands and feet and make a difference in the world.
The album's first single, the title track "Lord of All," is a soulful worship song, beautifully crafted with a magnificent string arrangement by Kristin Wilkinson. Christina pours out her heartfelt gratitude and praise to the Sovereign and Omnipotent God, yet still gentle with His strong love and overflowing grace and mercy surrounding and sustaining her life.
The second single, "I Can See Now," reflects Christina's heart for missions. "God has definitely made my heart grow in compassion," she says. "I feel compelled in my spirit to pray for others and be there for people who are hurting, to cry with them and make a difference in their lives in any way I can."
Christina has put her faith into action, co-founding the missions organization, Christ For All Ministries, with her husband Paul Jeyasingh. "God has filled my heart with compassion for hurting people, those who do not know Christ," she says. "My mission is to support and to build an army for Jesus, working to win souls for His Kingdom. By God's grace, we have the right people supporting us and we have sixteen full-time missionaries working in northern parts of India where it is still dark and the light of Jesus needs to be shown! The Harvest is plenty but the laborers are few!"
Born in India, Christina traveled throughout the country from a very young age with her parents who were Christian recording artists. It wasn't long before Christina began joining them on stage. As is the custom in India, she met the love of her life through an arranged marriage, and later relocated to the U.S. with her husband and young daughter. These days, she balances her music and ministry endeavors with her greatest calling—as a wife, and mother of two kids, Joanne and Matthew. She also serves as one of the praise and worship leaders at her home church, Victory in Lakeland, Florida.
Christina will hit the road this fall, telling her story and sharing her faith throughout North America. In support of the new album, Christina will embark on a national promotional tour consisting of radio and retail visits, and appearances on numerous television programs nationwide. In the past, Christina has been featured on 100 Huntley Street, Daystar Television Network, The Harvest Show, Atlanta Live, Spirit of Arkansas, Deeper Living, The Good Life and many more, in addition to coverage from Women of Faith and Christianity Today. 
Source:
Nashville Publicity Group