May 02, 2012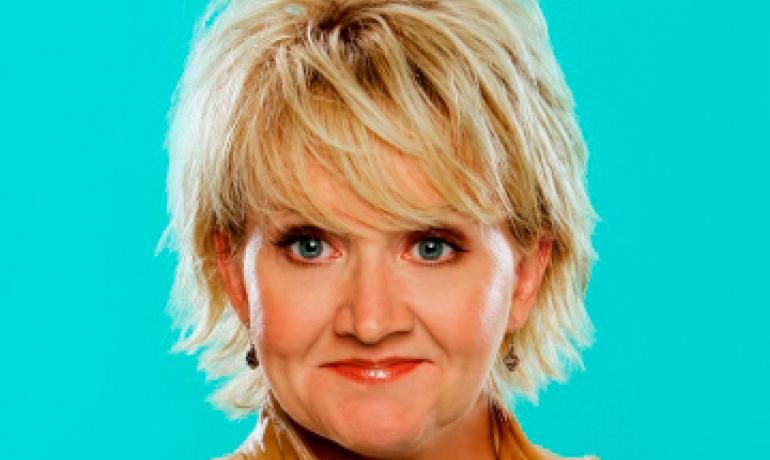 Nashville, Tennessee — Chonda Pierce is rolling this week--fully mobilized with tour bus, stocked with stacks of funny new material from her just released I'm Kind of A Big Deal DVD and ready to disarm national audiences with her May "Live. Love. Laugh. Tour."
Outfitted with an abundance of unpretentious Southern charm and laser sharp wit, Chonda has long proven to have perfected the art of winning applause with hand-to-hand comedy.
In the midst of the recent whirlwind release of a new comedy DVD and hosting of the Dove Awards, and with a tour that will bring her exclusively to churches over the next three weeks, the endearing turbo-charged blonde is quick to admit she's not about to leave her first love of entertaining Christian audiences.
Part of her affinity for getting to "preach to the choir" is Chonda's deft talent for imparting thought provoking gems of wisdom amid the laughter. "Within comedy you can get by with saying things you could never say if you were preaching a sermon," she noted in a recent interview. "People are having fun and being entertained and all of a sudden I'll see those telling looks on faces in the audience...it's 'ha ha....pause...oh my...what she just said is SO true!' I love those moments!"
Her fresh approach to wholesome comedy has birthed a unique franchise. Her DVDs are consistently strong sellers, both on tour and at retail. Four titles have already been certified platinum with seven gold certifications for sales of over 100,000 to her credit. With an increasingly busy booking event schedule at major churches across the U.S., Chonda has found time to author half dozen best selling books-including her latest-Laughing In The Dark (Simon & Schuster). She is recipient of the 2009 'Comedian of the Year' Visionary Award. With her own CMT-TV comedy special This Ain't Prettyville and regular guestings on XM and Sirius satellite radio, her visibility has ushering in a growing base of dedicated Christians--women in particular--who love to laugh at the every day circumstances of life Chonda can suddenly transform into the hilarious!
April marked the birth of Chonda's latest comedy brain-child--the new comedy DVD christened I'm Kind of A Big Deal--and filled with the zany musings and reflections of new laughs close to her heart. As the nationally acclaimed darling of laughter to a legion of fans, there's little that Chonda Pierce can't spin to the funny side. But explaining the title of her latest DVD, she struck a serious moment. "To me the whole project says that as Christians we are a 'big deal'--we can run with the big dogs because of who our Daddy is. Looking back, it's been an amazing story for a girl who grew up on the second row as a preacher's kid back in South Carolina."
Special musical guest and host Warren Barfield joins Chonda on tour. Tickets may be purchased in advance and day of concert at the church locations as well as online at www.chonda.org