September 07, 2012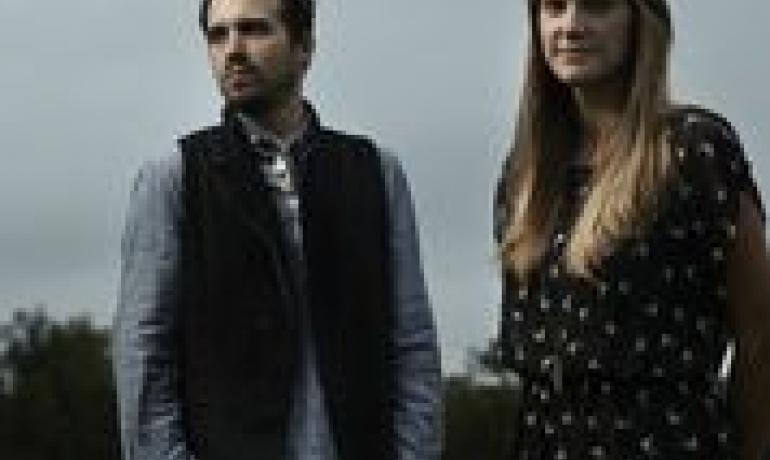 Following three critically acclaimed projects, Franklin, Tennessee-based worship duo All Sons & Daughters announce the September 25th release of a new six-track EP, The Longing, along with a new experiential fan site, TheLongingEP, featuring videos and full-song streams.
The duo releases The Longing amidst a packed tour schedule that includes appearances with Kari Jobe for the "Where I Find You Tour" September 6-October 12 and with Chris Tomlin's "And If Our God Is For Us Tour" October 23-November 10. (See AllSonsandDaughters for tour details.)
The Longing was preceded by All Sons & Daughters' EPs Brokenness Aside and Reason To Sing and double album Season One, which have earned them comparisons to The Civil Wars and The Swell Season for their sweet harmonies and organic instrumentation. Composed of Leslie Jordan and David Leonard, who serve at Franklin's The Journey Church, the duo is known for writing songs such as "All The Poor and Powerless," "Buried in the Grave" and "Reason to Sing" that focus squarely on Jesus while embracing the tension of the Christian walk.
When life is hard and heartache and confusion inevitably reign, what do we do with those moments, and how do we actually worship God in the midst of them? This uncomfortable tension is precisely what fuels the music of All Sons & Daughters whose songs give listeners permission to not only ask questions, but to express their pain in the midst of it. With The Longing, Leonard and Jordan continue to give words to the cries of worshipers everywhere with new songs like the title track and "Oh How I Need You."
Love is and always was / The longing placed inside my heart
To know You and be known by You – "The Longing"
Lord I find you in the seeking / Lord I find you in the doubt
And to know You is to Love / And to know so little else –"Oh How I Need You"
Working again with producer Paul Mabury (Hillsong/One Sonic Society), Leonard and Jordan welcomed guest musicians Stu G (guitar, dobro), Tony Lucido (bass), Chad Copelin (keys, organ) and Gabe Scot (slide guitar, hammered dulcimer, bouzouki, banjo) to the project. Mabury and Stu G also helped Leonard and Jordan pen some of the EP's songs along with Matt Maher and the duo's labelmate Travis Ryan.
The full track listing for The Longing, including writers, is:
1. Oh How I Need You – Leslie Jordan, David Leonard, Stu G, Paul Mabury
2. Hear The Sound – Leslie Jordan, David Leonard, Matt Maher
3. Rising Sun – Jordan, Leonard, Kyle Lee, Paul Mabury
4. Called Me Higher – Leslie Jordan
5. We Are Blessed – Leslie Jordan, David Leonard, Travis Ryan, Brandon Collins
6. The Longing – Leslie Jordan, David Leonard, Stu G
Creating music for their own congregation and mindful of the global Church, Jordan and Leonard express a simple but profound hope for The Longing.
"We've watched our people grow and mature in the way they worship and the way they come to worship," says Jordan. "And we want people to experience that in their own churches."
"We want people to dig into local community, to see the importance of being poured into and being poured out at the same time," she continues. "I think you can hear that in these songs… I think you can hear the excitement and the beauty of being in the Word and being in community and being a part of the local body. I really hope that's what people take away from this."