No albums list this artist in credits. You are able to edit albums and add credit info if you have created an account.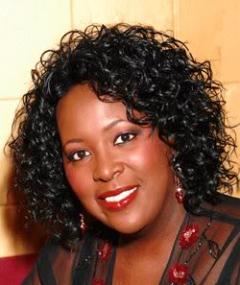 Tramaine Hawkins
Tramaine Aunzola Richardson, (nee' Davis) known professionally as Tramaine Hawkins is an American award-winning Gospel singer whose career spans over five decades. Since beginning her career in 1966, Hawkins has won two Grammy Awards, two Doves, and 19 Stellar Awards.
Hawkins was born in San Francisco, California to Roland and Lois (Cleveland) Davis. She grew up in the Ephesians Church of God in Christ located in Berkeley, California, pastored by her grandfather, the late Bishop E.E. Cleveland.
While still in high school, Hawkins and her friends, Mary McCreary, Elva Mouton, and Vet Stone, had a gospel group called the Heavenly Tones that performed at various venues around the Oakland and San Francisco areas. In 1966 the group recorded the album I Love the Lord for the Gospel label, part of Savoy Records, and a 45 for the Music City label called He's Alright. When Stone's older brother Sylvester, better known as Sly Stone, formed Sly & the Family Stone with their brother Freddie and friends Larry Graham, Cynthia Robinson, Jerry Martini, and Greg Errico, the Heavenly Tones were recruited directly out of high school to become Little Sister, Sly & the Family Stone's background vocalists for their recording. Hawkins left the group to focus solely on recording and singing gospel music.
At the age of 17, Hawkins sang on the Edwin Hawkins Singers Choir's single "Oh Happy Day". With her distinctive soprano and extensive vocal range, she became better known as a featured soloist with late husband Walter Hawkins' Love Center Choir as well as the Hawkins Family. Hawkins scored several hits as a solo artist in the 1980s while signed to Light Records, and released now-classic albums, such as her 1979 self-titled debut, Tramaine, and its 1983 follow-up Determined. Songs such as "Changed," "Goin Up Yonder", "He's That Kind Of Friend", Jesus Christ Is The Way" and "Highway" quickly became staples and fan favorites.
Wikipedia contributors. (2021, June 14). Tramaine Hawkins. In Wikipedia, The Free Encyclopedia. Retrieved 00:54, June 18, 2021, from https://en.wikipedia.org/w/index.php?title=Tramaine_Hawkins&oldid=1028516520