No albums list this artist in credits. You are able to edit albums and add credit info if you have created an account.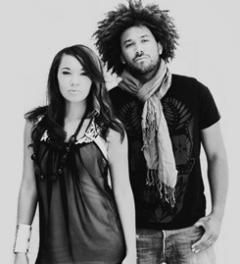 The Washington Projects
Under the context of The Washington Projects, brother/sister duo Jekob & Rachael Washington merge insightful hip-hop, scintillating soul, rippling R&B, old school funk and pure bred pop. It's an astonishingly inventive merger that's given them instant accessibility steeped in street credibility, while breaking down boundaries more than any other eclectic troupe in recent memory. And while this fitting moniker may appear to be a new force on the horizon, the pair previously comprised two thirds of the Word/Warner Brothers recording group SoulJahz, who took the industry by storm in the early 2000s with a jaw dropping spread of radio singles, press acclaim and prominent appearances.
Websites:
External links are provided for reference purposes. Christian Music Archive is not responsible for the content of external internet sites.