No albums list this artist in credits. You are able to edit albums and add credit info if you have created an account.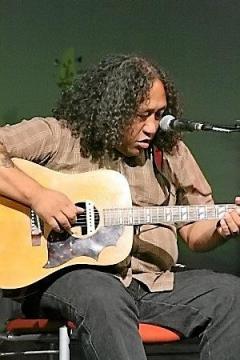 Steve Apirana
New Zealand blues/rock artist, Steve Apirana, debuted in 1990 with a self-titled album. He continues to tour in New Zealand, and is a supporter of the TEAR Fund, a Christian relief developmental charity.
Steve Apirana is one of the finest musicians currently working in Australasia. He is a gifted communicator, highly skilled guitarist and vocalist with an extraordinary sense of humour. He plays the blues and does gospel like no other. He has been playing in bands since the early seventies, playing support for such luminaries as Daddy Cool, Black Sabbath, Split Ends, and Dragon. He began with Butler in the 70's, played The Velvettes in the 80's, and has played solo and in bands all over the globe for three decades. He is equally at home with his Martin Acoustic or his Fender Strat: his guitar expertise perfectly matched by his rich bluesy voice as he captivates audiences with his self-depreciating humour, as only a few can. Starting his adult life on the streets he found faith in Jesus Christ. He graduated as a social worker and returned to those same streets to help others, through the work of the Anglican City Mission. Steve plays in prisons, schools, churches, pubs and clubs, or wherever he is asked to perform.