No albums list this artist in credits. You are able to edit albums and add credit info if you have created an account.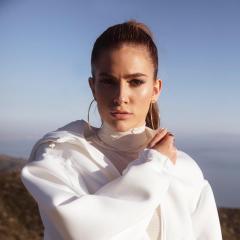 Riley Clemmons
Riley Elizabeth Clemmons is an American Christian musician, who plays Christian pop style contemporary worship music. She is known for her Christian radio hits, "Broken Prayers" and "Better For It." She released her debut self-titled album with American music group Capitol CMG on August 4, 2018.
Riley Clemmons was discovered at a school pageant in Nashville by manager, Mitchell Solarek. She would begin writing songs at the age of 13 and played shows around her hometown. She has worked on her musical craft for several years, including eight years of vocal lessons and a decade of dance lessons.
In 2015, Clemmons signed to the independent label, Maxx Recordings. Her lyrics are inspired by the struggles of her relationships and faith. She wants to use the power of music and words to wake up and encourage the generation she's a part of.
Wikipedia contributors. (2019, June 17). Riley Clemmons. In Wikipedia, The Free Encyclopedia. Retrieved 00:22, June 24, 2019, from https://en.wikipedia.org/w/index.php?title=Riley_Clemmons&oldid=902258711
Websites:
External links are provided for reference purposes. Christian Music Archive is not responsible for the content of external internet sites.