No albums list this artist in credits. You are able to edit albums and add credit info if you have created an account.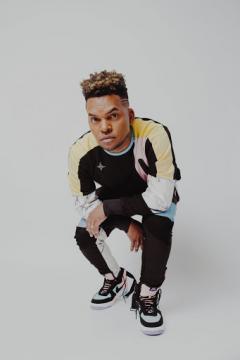 Redimi2
Redimi2 (born Willy Cruz) is a Dominican Christian music rapper and songwriter.
In 1999, the music begins with a group of young people, including his brother JG. They decided to create the group Redimi2 Squad, of which later only Willy would remain. Therefore Willy started calling himself Redimi2. He is considered to be one of the most popular Christian rappers of the Dominican Republic and is internationally known. He is also known as the first rapper to release an album of Christian rap in his country. Redimi2 has collaborated with Christian singers like Lucia Parker, Annette Moreno, Danny Berrios, and Jesús Adrián Romero, and Puerto Rican rapper Vico C and Manny Montes.
Websites:
External links are provided for reference purposes. Christian Music Archive is not responsible for the content of external internet sites.