Randy Rigby is listed in the credits for the following albums: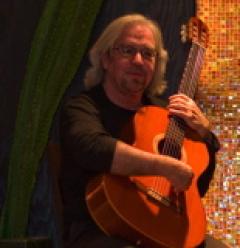 Randy Rigby
Randy Rigby is an eclectic acoustic and electric guitarist who performs frequently in Denver, Colorado at a wide variety of venues. He also plays at many of California's Central Coast wineries, "Robert Hall Winery", "Eagle Castle", & "Costa De Oro" to name a few. In addition, he is a regular performer with Sunset Magazine's ongoing wine & lifestyle festival, "Savor The Central Coast" and their yearly "Celebration Weekend" open house.
Randy's performing credits include Rock & Roll Hall of Fame inductees, Bill Medley (Righteous Brothers), Richie Furay (Buffalo Springfield) and Roger McGuinn (Byrds).
Randy's live playlist consists of his own compositions from his recording "Uncorked" , as well as covers from Eric Clapton, Wes Montgomery, the Beatles, George Benson, and many more.
Websites:
External links are provided for reference purposes. Christian Music Archive is not responsible for the content of external internet sites.