No albums list this artist in credits. You are able to edit albums and add credit info if you have created an account.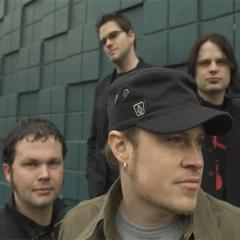 Hyper Static Union
Hyper Static Union is a Christian alternative rock band formed in Camas, Washington. The band's first official/studio album was released May 9, 2006, and was produced by Mac Powell of Third Day. Their song "Praying for Sunny Days" was the ninth most played song of 2006 on CHR radio and the most played new artist for CHR in 2006.
The band draws its name from a theological point in Christianity known as the hypostatic union, where Jesus the Christ (or, Messiah) is understood to be 100% man and 100% God.