Chuck Smith is listed in the credits for the following albums: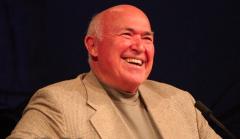 Chuck Smith
Pastor of Calvary Chapel, Costa Mesa, CA since 1965, his church was foundational to the birth of contemporary Christian music.
Websites:
External links are provided for reference purposes. Christian Music Archive is not responsible for the content of external internet sites.