No albums list this artist in credits. You are able to edit albums and add credit info if you have created an account.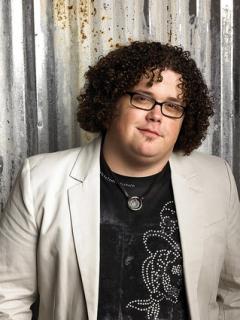 Chris Sligh
AS AN ARTIST
Sligh was a top-10 finalist on season 6 of American Idol. He went on to sign with Brash Records and then with Warner Bros/Word Entertainment, releasing 2 major label records and 7 Billboard top 20 Christian singles, including one of the biggest songs of 2008 and 2009, "Empty Me". He has been nominated for multiple Dove Awards.
He also helped develop songwriting and production programs at multiple churches he worked at and was a part of Shoreline Music's debut album "No Height, No Depth" in 2015.
In 2017, Sligh released his 1st solo album in 6 years - "Mighty Roar / Healing Flood" - to highly positive reviews from critics and fans alike. And in 2018, he released "A Modern Liturgy" to positive reviews.
In 2019, he released his first album of covers, "Sing, VOL.1", which featured Sligh singing 12 of the most popular worship songs of all time.
AS A SONGWRITER
In 2002 Chris won 2nd place in the Gospel Music Association's national songwriting contest, with thousands of writers entered. In 2003, he won 1st place in the same contest. On his label records, Chris wrote or co-wrote every song. And in 2009, Sligh co-wrote "Here Comes Goodbye" with Clint Lagerberg. The song went on to be a worldwide smash, and a country #1, and has been featured in dozens of television shows.
AS A PRODUCER
Sligh works with artists from all over the nation, helping develop talent and hone songwriting skills to be the best they can be.
Chris Sligh. (n.d.). Retrieved December 20, 2019, from Chris Sligh website: chrissligh.org
Websites:
External links are provided for reference purposes. Christian Music Archive is not responsible for the content of external internet sites.