No albums list this artist in credits. You are able to edit albums and add credit info if you have created an account.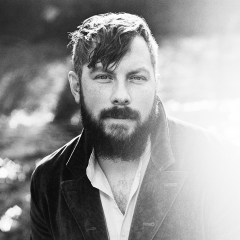 Ben Fuller
Music has taken Ben Fuller's life and made it into something he never would have dreamed. Ben grew up in Southern Vermont on his family dairy farm working alongside his father. He'd pass the time by singing to old classic country tunes as he witnessed first-hand the hard work and dedication it took to run a farm. The songs never stopped and somewhere between the farm and college, he picked up a guitar and never looked back.
Due to generations of hurt in his family, Ben struggled with certain aspects of growing up and turned to cocaine and alcohol at a young age. In 2015, Ben got involved in a devastating drug-fueled relationship which led him to understand better, the other side of addiction. In addition, come 2017, he abruptly lost his best friend to a heroin overdose and his entire outlook on life shifted.
Motivated to change, he moved to Nashville to pursue a career as a country singer in late 2018. A family Ben was close with invited him to church one Sunday and as he walked the halls into the auditorium filled with 3,000 people, he knew one day he would sing "that kind of music" for the rest of his life. Falling face-first into his newfound relationship with Jesus, he began writing with a burning desire to share what God did to turn his life around. Today, Ben lives completely sober, while sharing his story filled with hope, mercy and grace. By turning his testimony into songs, he has been rejuvenated with a new passion and mission; to share his story with the world and all who are ready to listen.
About Ben Fuller. (2022) Retrieved 10-Apr-2022. From: https://www.benfullerofficial.com/#about
Websites:
External links are provided for reference purposes. Christian Music Archive is not responsible for the content of external internet sites.