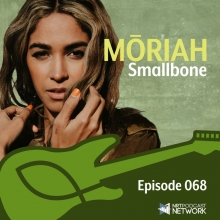 Today I welcome Moriah Smallbone to the podcast. Moriah has just released her third solo project, an EP entitled, Live from the Quarry, an album she wrote, performed, and produced. She is also an actress and podcast host with her husband, Joel. Moriah and I chat about the importance of using our gifts and experiences and relying on God to use them where they are needed most.
Moriah Smallbone: Website, Facebook, Instagram, and Twitter.
And of course, on our page: Christian Music Archive.
Christian Music Archive Links: Website, Facebook, Instagram, Twitter, and YouTube.
The podcast and our website are made possible through the generous support of listeners like you. Click here to donate.
**** Please be sure to check out Mercy, inc. and see how you can support them today! ****