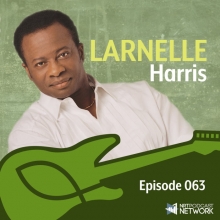 It is an honor to welcome Larnelle Harris to the podcast. Larnelle has one of the biggest voices in Gospel music and has been singing for nearly 50 years. He's released 24 albums, been awarded 5 Grammy Awards, 11 Dove Awards, and numerous hall of fame inductions. Larnelle shares stories about digging wells in Malawi and singing in the Kremlin, using the tools and gifts God gave him.
Larnelle Harris: Website, Facebook, and Twitter.
And of course, on our page: Christian Music Archive.
Christian Music Archive Links: Website, Facebook, Instagram, Twitter, and YouTube.
The podcast and our website are made possible through the generous support of listeners like you. Visit Patreon to learn how you can support the work we do.
**** Please be sure to check out Mercy, inc. and see how you can support them today! ****