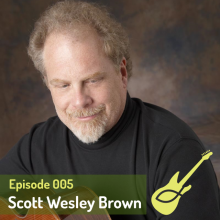 Scott Wesley Brown released his first album in 1974 and has gone on to release more than 20 more! He has continued writing songs about the difference Jesus made in his life and how he wants to share that difference with everyone. And then our conversation turned to what it means to leave a legacy, not just professionally, but with our family. This is a great conversation you don't want to miss!
Connect with Scott Wesley Brown: Website, Facebook, Instagram, Twitter. 
And of course on our page: Christian Music Archive.
Christian Music Archive Links: Website, Patreon, Facebook, Instagram, Twitter