April 10, 2012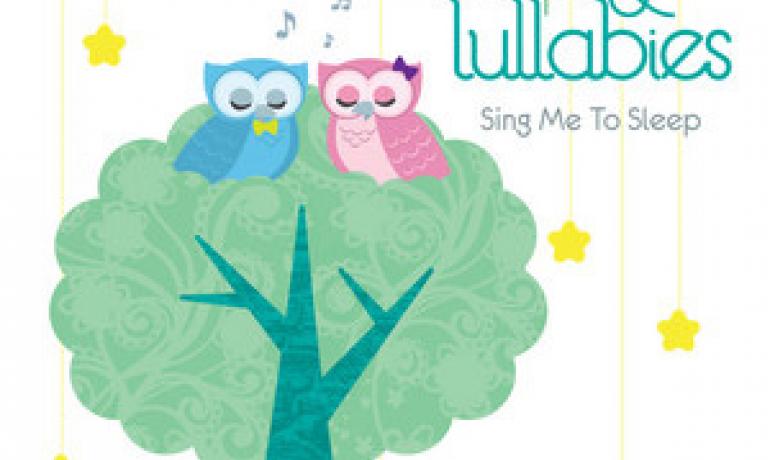 NASHVILLE, Tenn.— Faith, Hope & Lullabies: Sing Me To Sleep, the latest offering in Sparrow Records' popular Faith, Hope & Lullabies series, brings together some of the top names in Christian music, including Steven Curtis Chapman, Nichole Nordeman and Matthew West. The project also features contributions from Christy Nockels, Sanctus Real's Matt Hammitt, Twila Paris, Michael Card, Janna Long, Erin O'Donnell and Betsy Hernandez.
A collection of original and classic lullabies and worship songs designed to help provide memorable bedtime moments with little ones, highlights of Faith, Hope & Lullabies:Sing Me To Sleep include Steven Curtis Chapman's "When Love Takes You In"; "Safe And Sound" by Matthew West; "How Deep The Father's Love For Us," performed by Nichole Nordeman; and Christy Nockels' rendition of "Jesus Loves Me," among other selections.
Faith, Hope & Lullabies: Sing Me To Sleep also features Michael Card's "Sleep Sound In Jesus," from his Gold-certified recording of the same name, as well as Twila Paris' "Your Whole Life Long," from her best-selling classic recording, Bedtime Prayers: Lullabies & Peaceful Worship.
The highly anticipated third installment in the Faith, Hope & Lullabies series and the collection's first artist-driven compilation, Faith, Hope & Lullabies: Sing Me To Sleep offers music to sing your child to sleep or to calm your soul while spending quiet time with little ones. Serving as a perfect gift for expectant parents, grandparents or caregivers, the project also provides a soothing environment for any family seeking to make bedtime a peaceful experience. The album follows 2009's Faith, Hope & Lullabies and Faith, Hope & Lullabies: Songs of Worship instrumental recordings.
Faith, Hope & Lullabies: Sing Me To Sleep Song Listing:
1. Safe And Sound - Matthew West
2. I Couldn't Love You More - Matt Hammitt
3. How Deep The Father's Love For Us - Nichole Nordeman
4. When Love Takes You In - Steven Curtis Chapman
5. Your Whole Life Long - Twila Paris
6. Sleep Sound In Jesus - Michael Card
7. Hold On To Jesus - Erin O'Donnell with Janna Long
8. Lord, You Have My Heart - Janna Long with Christy Nockels
9. The Lord Will Keep You - Betsy Hernandez
10. Jesus Loves Me - Christy Nockels