January 26, 2012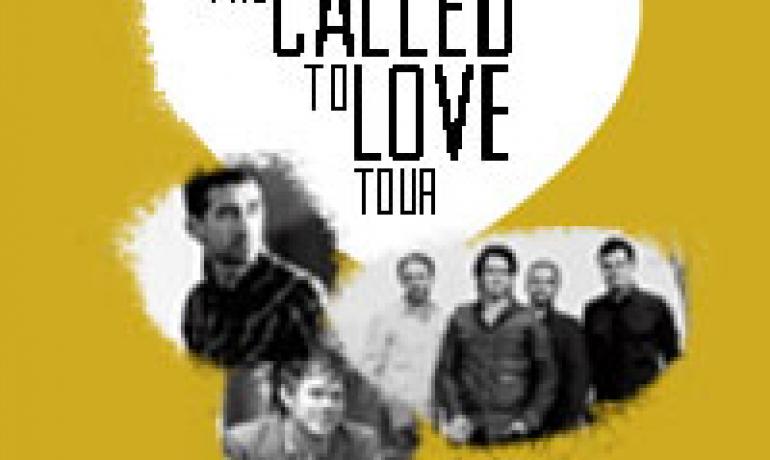 World Vision To Once Again Sponsor Tour That Launches Mid-March
Nashville, TN - Due to the strong support of The Called To Love Tour last fall, a spring leg of the tour has been announced and will once again feature Centricity Music artists, Downhere, Aaron Shust and Jason Gray. The Called To Love Tour will run through March 15 - May 12, and will be sponsored by World Vision. Last year's tour was a hit with audiences and brought powerful and fun-loving nights of ministry across the country.
"Jason Gray, Aaron Shust, and Downhere brought the house down at the Paramount Theater in Abilene, TX," says promoter, Ken L. Fincher. "Their show was amazing and is still being talked about some 3 months later! These guys are gracious, inspiring, humble yet very engaging and entertaining. From the opening first song to the finale, audience members were on their feet, hands raised high, singing along to each song. It was truly a blessed evening." "We love these guys!," exclaims promoters David & Susie Hartness of the Wilmington, NC date. "Not only are they very gifted musicians and songwriters, but they are such genuine and humble men who share God's love through word and song. We've hosted several of these artists more than one time, and they always exceed our expectations. If the spring leg of The Called To Love Tour comes anywhere near you please don't miss it!"
All three participating artists will continue to showcase the great successes from their 2011 projects. Aaron Shust has achieved a record-breaking twelve-week run in the #1 spot on the AC Monitor chart with his hit single, "My Hope is In You."  The tune was also the Top 20 song of 2011 on Billboard's year-end chart and recently was the #1 downloaded song on iTunes. The single is from Aaron's CD, This Is What We Believe. Downhere's song, "Rest" is #26 on the AC Indicator chart, and it's from their critically acclaimed CD, On The Altar Of Love. Among the rave reviews for the album is JesusFreakHideout.com who exclaims…….one of the best releases of the year and earns Downhere another "A" on their report card. Jason Gray's single, "Remind Who I Am" was #15 for nine weeks on the AC Monitor chart, currently #8 on AC Indicator, has entered the CHR chart, is KLOVE's #1 song, and was iTunes #1 downloaded song. The single is from Gray's current CD, A Way To See In The Dark that was voted the #1 Album of the Year by the music website, Sound Opinion.