September 26, 2011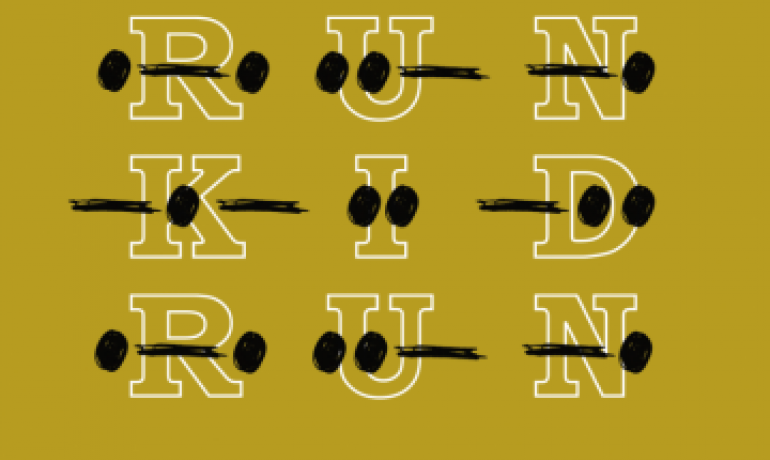 Seattle, Wa – Run Kid Run is set to release their third Tooth & Nail Records album on November 15 titled Patterns, which has already produced a No. 1 Rock single, "Back to the Basics," for three straight weeks. For this project, the band teamed up with producers Matt Thiessen (Relient K front man) and Mark Townsend (Relient K, The O.C. Supertones). Though that pair has collaborated countless times before on Relient K records, time with Run Kid Run sparked their inaugural co-production partnership.
"Mark definitely brought on the rock sound and he loves messing around with guitar sounds, different amps and tons of pedals," explains front man David Josiah Curtis. "And Matt definitely brought the pop side to the record concentrating on melodies and lyrics."
In listening to Run Kid Run's Patterns, it's instantly apparent that while the group's gasoline-doused rock remains firmly in tact, there's also a progression prompting the group's greatest pop sensibility to date. Some could attribute it to members' musical refinement from tireless time on tour, which now includes countless trips throughout America and two European rendezvous, though there's also a noticeably more mature craftsmanship.
"I would tell the old school fans that while there's definitely a new side to this record, it's not an extreme turn and this is still definitely who were are," assures front man David Josiah Curtis. "We've just progressed as artists and grown into who we want to be, but this is still the same band. There's definitely going to be plenty of pop/rock sing-a-longs, but with a new twist."
Additional firsts for the group included a pair of co-writing partners, starting with Underoath/The Almost turned solo luminary Aaron Gillespie on the aggression-saturated "Rely On Her" and the ultra-fun summertime anthem "Someway Somehow." Run Kid Run also teamed with celebrated indie rocker Andy Smith (of Paper Route fame) on the purebred pop of "Daylight," which added yet another layer to the group's already varied canvas.
"We can all get stuck in the same routines and Patterns, and if we're not careful, we can find ourselves living in the same spot for quite a long time," continues Curtis. "This record is about choosing to get out of those Patterns and renewing your mind, but it's also about not conforming to the Patterns of the world. We just want to encourage fans to do the same, and while we always like it when a record gets good reviews, it's wonderful to know that a simple three chord song had an effect on someone's life either faith-wise or just to help them get through the day."