September 25, 2013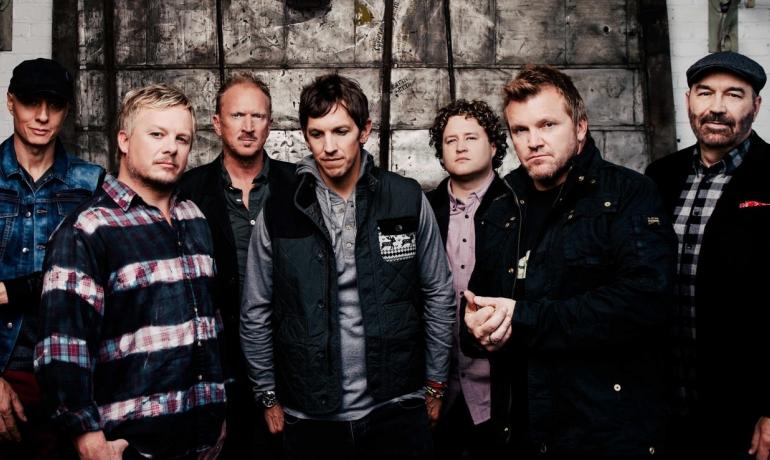 NASHVILLE, Tenn.—In what has become a heralded holiday tradition, GRAMMY®-nominated NewSong is set to bring their "Very Merry Christmas Tour" to multiple cities around the country this season. Boasting its biggest line-up yet, the tour will feature audience and radio favorites Audio Adrenaline, Sidewalk Prophets, Jason Castro and special guest Love & The Outcome.
NewSong will present selections from their best-selling recordings The Christmas Shoes and The Christmas Hope, as well as the upcoming Swallow The Ocean: Christmas Edition digital exclusive. The collection includes three new recordings: "It's Beginning To Look A Lot Like Christmas," "Go Tell It On The Mountain," and the group's forthcoming holiday single, "White As Snow," penned by Russ Lee, Eddie Carswell, Stephen Carswell and Seth Mosley.
NewSong's 15-city "Very Merry Christmas Tour" kicks off November 30 and will hit Wichita, Kansas; Marion, Illinois; Lancaster, Ohio; and Pascagoula, Mississippi, among other cities, before concluding December 16 in Charlotte, North Carolina. Special "Pay What You Can" admission is slated for shows at The Oil Palace in Tyler, Texas (November 30); Baton Rouge, Louisiana's River Center Arena (December 1); and Freedom Hall Civic Center in Johnson City, Tennessee (December 8), aiming to make these concerts financially accessible for anyone. For more information on the "Pay What You Can" dates, visit verymerrychristmastour.com.
"The birth of Jesus is the greatest reason to celebrate, so we're thrilled to present the 'Very Merry Christmas Tour's' biggest line-up ever," said Eddie Carswell, NewSong founding member. "We're especially excited to offer three 'Pay What You Can' shows this year, giving families—who might not otherwise be able to afford it—the opportunity to attend a meaningful night of Christmas music and worship together." One of America's most beloved Christmas standards, NewSong's emotion-packed #1 mainstream radio hit "The Christmas Shoes" is the biggest song of their career. The song spawned a series of New York Times best-selling novels by Donna VanLiere and two top-rated CBS television movies based on the books and featuring music from NewSong.
NewSong has recorded 18 albums, garnering 20 #1 Christian radio singles and a GRAMMY® Award nomination, in addition to being inducted into the Georgia Music Hall of Fame, among numerous other achievements. Founders of The Winter Jam Tour Spectacular, the #1 tour in the world (first quarter) for three consecutive years, NewSong's unparalleled 30-year ministry has been highlighted by such defining songs as "Arise, My Love" and "Rescue," as well as the group's recent hit single, "The Same God."
For a complete list of NewSong's "Very Merry Christmas Tour" cities, visit verymerrychristmastour.com.
Source:
Turning Point Media Releations