August 08, 2013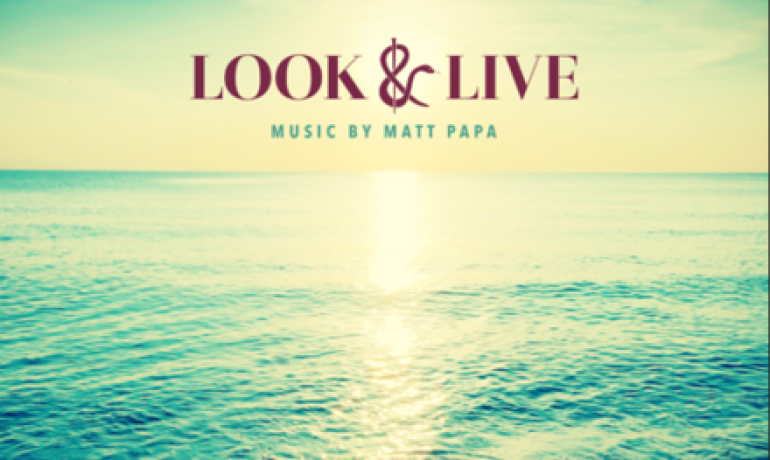 Raleigh, NC - Matt Papa, singer/songwriter/worship leader/musician, is scheduled to release his latest album, Look & Live, September 17, 2103 that features thirteen new songs written or co-written by Papa. The talented artist co-produced the new project along with StuG, guitarist for the band Delirious. The first song going for radio adds in mid-August will be "A Pilgrim's Progress (Keep Runnin')." The album will be available at all retail and digital music outlets with distribution being handled by Redeye Distribution. Look & Live is the first release on Papa's new independent label, 2 Cities Music, and Papa will launch a fall tour in support of the new project, Look & Live Tour 2013.
"My hope is that as you journey through the album looking toward the glory of God, your heart is satisfied and you end up in that place where you don't need the world anymore," explains Papa. "You're not leeching onto the world to survive. You're totally content, at peace, resting in your desire for God. That's where I hope people end up."
Look & Live title comes from different, but familiar stories in the Bible where God's people look for a purpose and guidelines to live as a servant. The album launches with the upbeat and impactful song, "All For Your Glory," while "Made For You" tells how we are made for God and how we cannot find satisfaction through ourselves. "Come Behold The Wondrous Mystery" is a hymn-based song that would apply to any congregational worship, with the new single, "A Pilgrim's Progress (Keep Runnin')," spotlighting our struggle with sin, and the powerful ballad "All I Want Is You" closes out the album.
Papa decided to create a new label as a home for other like-minded independent artists, who want to achieve their own style of music and have access to deliver it to the masses. The name, 2 Cities Music, is based on the book ,"The City of God" by St. Augustine, which outlines that there are basically 2 cities….the city of man (selfishness, ego, distorted relationships) and the city of God (peace, harmony, everything under the reign of Christ). The goal is to release CCM music with Christian content, along with secular Christian worldview projects, and both divisions would point to the city of God. Papa is currently looking to sign additional artists to the label in late 2013.
Nashville-based Converge Music is currently working with Papa on booking the 30-date Look & Live Tour 2013 that will launch this fall. For additional updates on Papa please visit online at www.mattpapa.com.