May 14, 2015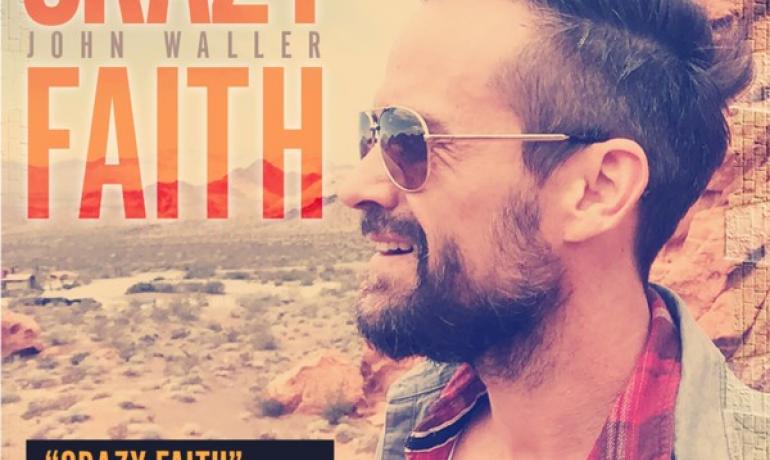 From his early days leading the critically acclaimed band, According to John, to his impactful ministry as a solo artist, John Waller has continually used his gifts as a singer and songwriter to inspire, educate and encourage the body of Christ. With such powerful songs as "The Blessing," "While I'm Waiting" (featured in the No.1 independent film of 2008, Fireproof) and "As For Me and My House" that have been cumulatively streamed nearly 10 million times on YouTube, Waller continues to articulate what it means to live a God-centered life in a turbulent world with "Crazy Faith."
Faith is the key inspiration for all new and original songs on Waller's upcoming album, Crazy Faith, releasing Aug. 21, 2015 through City of Peace Media and Capitol Christian Distribution. His first new album in four years, the recording features not only the title track, but the compelling anthems "I Know My God" and "The Orphan Song," as well as live bonus tracks of "While I'm Waiting" and "As For Me And My House."
Already garnering acclaim, the song "Crazy Faith" has been selected to be featured in the theatrical release, War Room. The highly-anticipated fifth film from Alex and Stephen Kendrick, the award-winning creators of Fireproof, Courageous and Facing the Giants, is a compelling drama with humor and heart that explores the power that prayer can have on marriages, parenting, careers, friendships and every other area of life. The movie will debut in theaters nation-wide through Sony Pictures Entertainment's TriStar Pictures on August 28, 2015.
"John Waller has written the songs for some of our favorite faith-based films," says Greg Bays, Executive Vice President, Capitol Christian Distribution. "Along with his many fans in the United States and abroad, we're excited to be partnering with John and City of Peace Media in the next chapter of his career, as part of the Capitol Christian Distribution family."
City of Peace Media COO, Don Noes, says, "We're thrilled to work with John and his captivating new album, Crazy Faith. The inclusion of his music in several Christian films is a positive testimony to the numerous lives he has touched and blessed."
"We've seen John's music touch millions of lives with 'As For Me and My House' (Courageous) and 'While I'm Waiting' (Fireproof). 'Crazy Faith' (War Room) is going to challenge people to step out in faith and prayer like never before – for such a time as this...," says Yochanan Marcellino, City of Peace Media Founder and CEO.