July 15, 2013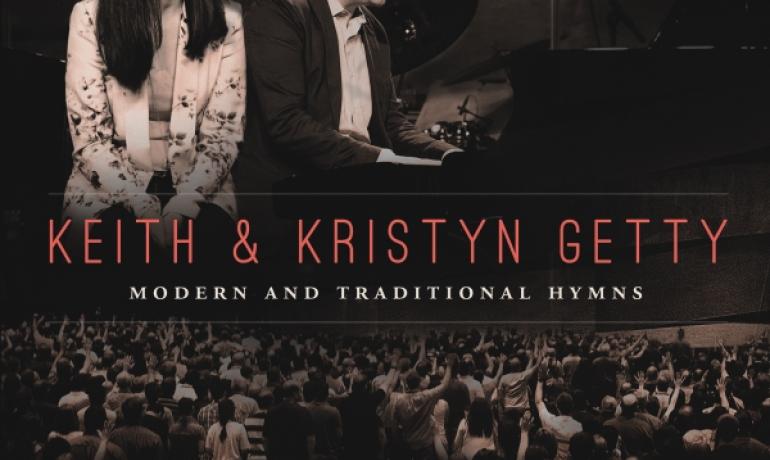 Nashville, TN — Getty Music announces the release of the first live album from Keith and Kristyn Getty, which was recorded at The Gospel Coalition in Orlando, FL, this past spring. Keith and Kristyn Getty Live at The Gospel Coalition is produced by Ed Cash and features 13 previously-released songs that are heard live on a recording for the first time, along with a new tune, Lift High the Name of Jesus (co-written by the Gettys and Cash), and some of the Getty's favorite traditional hymns. The project will be available at all retail and digital music outlets on September 10, 2013, and will be distributed in North America by Capitol Christian Distribution and elsewhere by Kingsway Music.
"Working with Keith and Kristyn has been one of the great joys of my career," says Cash. "First and foremost, their songs are packed full of theological truth, but their commitment to musical excellence and great melodies with respect to church tradition is unparalleled. This album is a fabulous collection of songs recorded in a live atmosphere with a real congregation exalting the Almighty. I tend to crave authenticity, especially with live records, and this project is chock-full of it. At the same time, the album has a professionalism due to the extremely high caliber nature of the players, and of course the driving excellence of Keith's piano playing and Kristyn's voice."
Keith and Kristyn Getty Live at The Gospel Coalition is comprised of several performances occurring during the 5-day conference that included sermons from such well-known speakers as Tim Keller, Senior Pastor of Redeemer Church in New York City/Author; John Piper, Founder/Teacher of desiringGod.org; and Don Carson, Research Professor of New Testament at Trinity Evangelical Divinity School. Keller adds, "The 2013 Gospel Coalition National Conference blended the spoken Word and the sung Word in an unforgettable way. Substantive expositions of the Biblical text were interwoven with the Gettys' theologically-rich worship hymns. Together they truly did 'tune our hearts to sing His grace.'"
The Gettys are in their homeland of Northern Ireland spending time on a songwriting sabbatical and reconnecting with family and friends. When they return to the States in late August, they will begin rehearsals for a fall tour in support of the new project that will run September-November and crisscross the country. For continued updates for Keith and Kristyn Getty please visit online at www.gettymusic.com.