March 04, 2014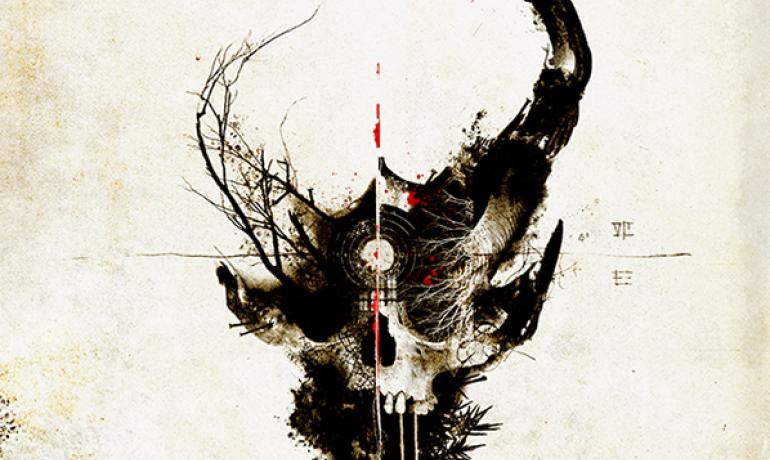 Seattle, WA – DEMON HUNTER will release Extremist on March 18th. The band whose albums have inspired some of the fiercest dedication in heavy music have crafted a new album full of their most rousing anthems thus far on their latest album for longtime label Solid State.
Vocalist, primary songwriter and band co-founder Ryan Clark states: "In seven albums, none of us have ever been this proud of what we created. It feels like we channeled DEMON HUNTER from 2018. "Fans that have grown with us will absolutely love the record," he added.
More than 50 radio stations added the album's first single to rock radio "Artificial Light," which was the most added at CMJ Loud Rock. The Christian Rock single "Last One Alive" was the most added single this week as longtime fans raced to YouTube to watch the lyric videos. Both singles went to No. 1 on iTunes Metal Chart including one other song "I will Fail You" as the band's supporters snapped up digital and physical album preorder bundles. Fans can pre-order the album at iTunes and at the Solid State Storewhere folks can pick up the deluxe edition and merchandise.
Extremist features Clark (vocals) alongside longtime members Patrick Judge (lead guitar since 2009), Jonathan Dunn (bass since 2002), Tim "Yogi" Watts (drums since 2004) and Jeremiah Scott (rhythm guitar since 2011), who brought his producer talents to the table as well. Longtime producer Aaron Sprinkle (Anberlin) was still involved, but Scott took on the majority of the production work. DEMON HUNTER continued their tradition of working with top mixers from the rock/metal worlds (Machine, Jason Suecoff, etc.) by hiring Zeuss, whose production/mixing credits include Rob Zombie, Hatebreed, Municipal Waste and Crowbar.
Not only does Extremist plow into new sonic territories, but it stretches DEMON HUNTER technically – no small feat, as anyone familiar with the band's celebrated catalogue can attest. The album boasts the pummeling metal and melodic balladry fans have come to expect. Songs like "I Will Fail You," "Hell Don't Need Me" and "Gasoline" explore the spaces in between, resulting in a new creative nadir for the band.
One of the biggest faith-centered bands in the history of metal, DEMON HUNTER has built an extremely dedicated following in the Christian music world and the general market alike, commanding the respect and friendship of bands like Five Finger Death Punch and In Flames while alternating as a staple at major Christian Music Festivals across the United States and Europe. The countless Demon Hunter related tattoos (logos, symbols, lyrics) and fan artwork documented on their Facebook page demonstrates the fierce loyalty the band has inspired for over a decade. Major publications like Revolver and Decibel have covered the band's music as well as Ryan Clark's design work with the Grammy-nominated and Dove Award winning firm, Invisible Creature, whose clients include Coca-Cola, Target and Alice In Chains.
DEMON HUNTER's True Defiance debuted at #2 on the Christian Rock charts,  No. 3 on the Hard Rock charts, No. 14 on the Rock chart and cracked the Billboard 200. Two years before, The World is a Thornopened at No. 2 on the Hard Rock chart and #6 on the Rock chart. The Triptych debuted at  No. 1 on Billboard's Heatseeker chart back in 2006 and went on to sell close to 150,000 copies in North America. Music videos for "LifeWar," "My Destiny," "Collapsing," "Carry Me Down," "Fading Away," "One Thousand Apologies," "Undying" and "Not Ready to Die" have collectively accumulated more than 5 million views on YouTube and VEVO.