April 28, 2015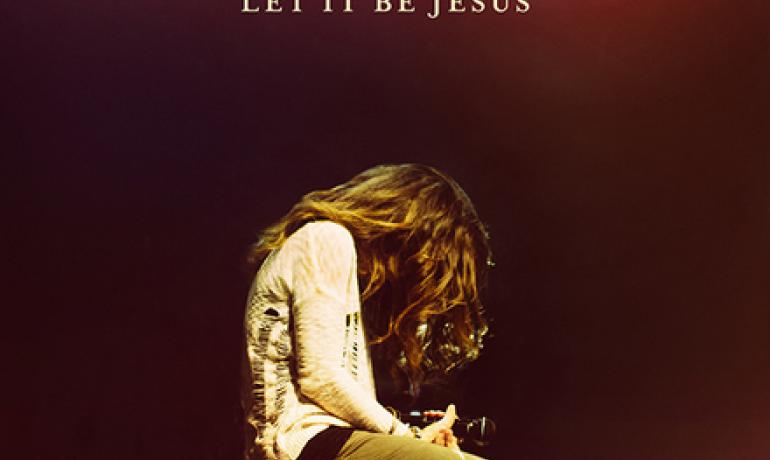 Nashville, Tenn. — Christy Nockels' first ever live worship album Let It Be Jesus released today and rapidly climbed the iTunes Christian & Gospel albums chart, peaking at No. 1. Critics are calling the album "a must-have," (CCM Magazine) praising its "singable, memorable and fresh" songs. (Worship Leader)
Recorded live at Passion City Church in Atlanta, the album captured a night full of heartfelt worship, featuring several brand new worship songs along with a new recording of the familiar title track, "Let It Be Jesus."
With writing credits from Nockels along with some of the industry's most respected artists such as Chris Tomlin, Crowder, Matt Redman, Ellie Holcomb and Christy's producer husband Nathan Nockels, it's no surprise that critics are raving about Let It Be Jesus:
"In Let It Be Jesus, Christy Nockels sings with the ease and beauty of a seasoned singer, the passion of a worship leader focused on the presence of God and the authority of a songwriter whose words are bathed in Scripture."
– Worship Leader
"Nockels' latest is another must-have for church leaders and congregants alike."
– CCM Magazine
"Nockels brilliantly put together a worship album that cohesively points to the theme of Let It Be Jesus."
– Breathecast
"Let it Be Jesus is loaded with melodic and worshipful songs speaking the Truth of the Word of God into the hearts of today's culture. This is sure to be one of the top worship albums of the year."
– NewReleaseTuesday.com
"Let It Be Jesus sweetly takes our attention away from (Christy) and fixes it squarely on the One she loves, with the hope that we come away wanting more and more of Him."
– Christian Music Review
"Let It Be Jesus" is a rich, thoughtful and worshipful experience led by one of the genre's best female leaders."
– Hallels
Watch Nockels talk about the heart behind Let It Be Jesus:
Let It Be Jesus is available now on iTunes, Amazon, Google Play and more.
Let It Be Jesus
1. Freedom Song
2. My Anchor
3. Everything Is Mine In You
4. The Wondrous Cross
5. Let It Be Jesus
6. Who Can Compare
7. Jesus, Rock Of Ages
8. If You Never
9. Leaning On You, Jesus
10. Find Me At The Feet Of Jesus
11. Wonderful Name