January 29, 2013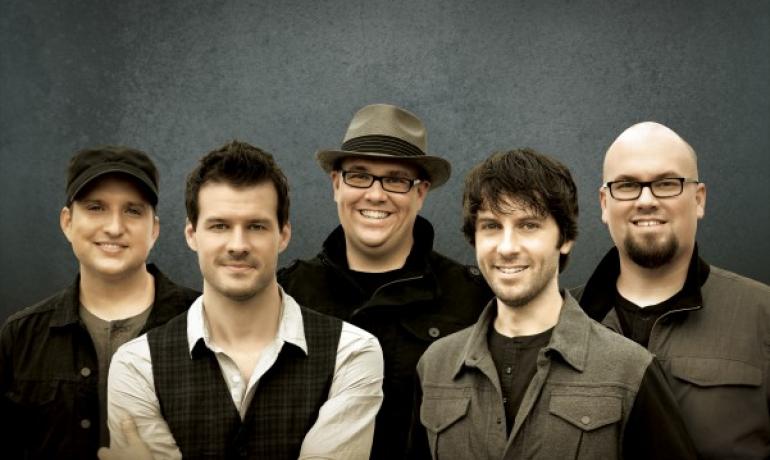 Dove Award-winning group Big Daddy Weave is set to depart on the second leg of their highly-successful "The Redeemed Tour" February 1 in Wausau, WI. The tour, featuring chart-topping artist Chris August and special guest Citizen Way, is scheduled to stop in over 38 cities from February through May. This launch comes on the heels of the band's hit No. 1 single, "Redeemed," which spent eight weeks at No. 1 on the NCA (National Christian Audience Chart) and nine weeks at No. 1 on the AC Monitored Chart. The video for the hit song has also proven to be a hit as it has amassed close to two million views on YouTube.
"What happens every night on 'The Redeemed Tour' is the most special thing we've ever been a part of, and it just keeps growing," says Big Daddy Weave's lead singer Mike Weaver. "We're excited to play and be with the wonderful people that we meet in every town. We're also big fans of everybody playing on the tour, so we couldn't ask for anything more! We can't wait to see what God does next with all of this."
Label mate and three-time Dove Award-winner Chris August will also be joining Big Daddy Weave on this leg of "The Redeemed Tour. This past summer, August released his sophomore album, The Upside of Down, and collaborated with Group 1 Crew on their No. 1 hit, "He Said." Fans can expect to hear his next single, "Restore," when it hits radio February 1.
"The Redeemed Tour" is scheduled to hit the following cities:
Feb. 1 - The Grand Theater – Wausau, WI
Feb. 2 - Community Church – Oshkosh, WI
Feb. 7 - Eagle Heights Church – Somerset, KY
Feb. 8 - BC Lloyd Building – Paragould, AR
Feb. 9 - Christ Fellowship – McKinney, TX
Feb. 10 - MK Brown Civic Auditorium - Pampa, TX
Feb. 12 - Clovis Civic Center – Clovis, NM
Feb. 13 - RN Tydings Auditorium – Hobbs, NM
Feb. 14 - St Andrew's Presbyterian Church – Tucson, AZ
Feb. 15 - Trinity Life Center – Las Vegas, NV
Feb. 16 - Reno Christian Fellowship – Reno, NV
Feb. 17 - Faith Community Church - Acampo, CA
Feb. 21 - Marshfield High School – Coos Bay, OR
Feb. 23 - Dayspring Fellowship – Keizer, OR
Feb. 24 - Everett Theatre – Everett, WA
Feb. 26 - The House of Faith – Lewiston, ID
Feb. 27 - Idaho Falls Civic Auditorium – Idaho Falls, ID
Feb. 28 - Cheyenne Civic Center – Cheyenne, WY
March 1 - Restoration Church – Casper, WY
March 2 - Helena Community Facilities Center – Helena, MT
March 3 - Faith Evangelical Church – Billings, MT
March 8 - Rodger's Theatre, Poplar Bluff, MO
March 9 - Cornerstone Christian Academy – Shelbyville, KY
March 10 - Dublin Jerome High School Center for Performing Arts – Dublin, OH
March 14 - Memorial Stadium – Waycross, GA
March 15 - Westover Church – Greensboro, NC
March 16 - Charleston Southern University – Charleston, SC
March 21 - Christ Community Chapel – Hudson, OH
March 22 - Blackhawk Ministries – Fort Wayne, IN
March 23 - Cornerstone Church – West Chester, OH
March 24 - Trinity Evangelical – Upper Sandusky, OH
April 5 - Cross Creek Community Church – Trucksville, PA
April 6 - Wyoming United Methodist Church – Dover, DE
April 13 - Davis and Elkins College Auditorium – Elkins, WV
April 14 - Walker Center – Wilkesboro, NC
April 20 - Plant City Stadium – Plant City, FL
April 21 - Truett-McConnell College – Cleveland, GA
April 26 - Concordia University Wisconsin - Mequon, WI
May 4 - Wild Adventures Theme Park – Valdosta, GA