February 23, 2016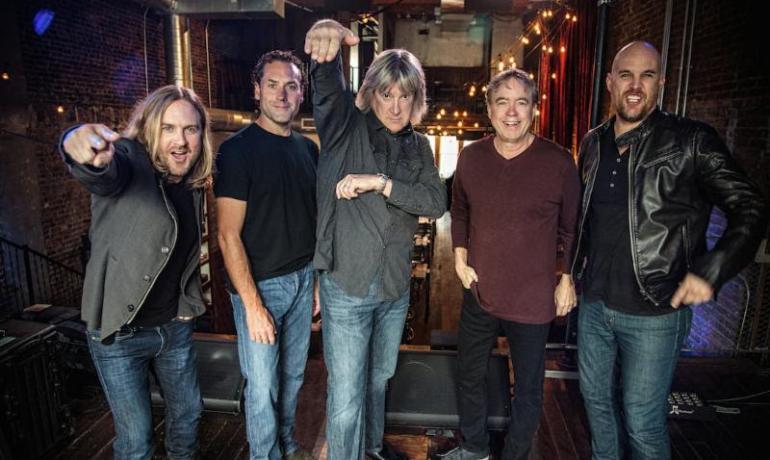 NASHVILLE, Tenn. - Few artists have been more influential in defining contemporary Christian rock 'n' roll than Petra and Whiteheart, so fans of the genre will likely jump out of their skins when they hear that John Schlitt, lead singer of Petra, and Billy Smiley, guitarist, singer, and founding member of Whiteheart, have teamed up for a new album for 2016. The newly christened band, The Union of Sinners and Saints, features members from two of the best selling Christian Rock bands of all time, with sales of over 12 million records between them. Collectively they have generated more than 25 #1 songs and earned more than 15 Grammy and 40 Dove nominations and awards.
John Schlitt will be attending the upcoming National Religious Broadcasters Proclaim 16 International Christian Media Convention, which will be held Feb. 23-26 at the Gaylord Opryland Resort and Convention Center in Nashville, where he will meet with media and industry leaders to discuss the band's upcoming project, The Union of Sinners and Saints, which is slated for a June 2016 release.
"The idea of a new project really intrigued both of us," Schlitt declares. "With our histories, it only made sense to feature Petra and Whiteheart favorites along with the new songs that we were writing in the studio."
Smiley adds, "John and I got together last fall and started writing some songs and reminisced over both of our histories and journeys. With the chemistry and friendship that developed, we also started brainstorming about taking this new material we were creating out on the road in 2016."
Fans can look forward to the release of the new CD project, available exclusively at Lifeway Stores and digitally on iTunes worldwide. The project will feature eight new compositions and updated versions of Petra and Whiteheart classics.
Joining Schlitt and Smiley in the studio is Anthony Sallee of Whiteheart on bass, new artist Jason Fowler on guitar and vocals, Steve Brewster (Peter Cetera) on drums, Jonathan Crone on guitar, and John Ellis, lead singer from Tree63, on guitar and vocals.
Smiley is producing the record and bringing in on select songs an all-star cast of musicians including Brian Wooten (Whiteheart, Trace Adkins) on guitar, Chris McHugh (Whiteheart, Keith Urban) on drums, Brennan Smiley (The Technicolors) on guitar, Peter Furler (Newsboys) on drums and vocals, and Dave Ellefson (Megadeth) on bass.
Richie Biggs (Whiteheart, Petra, and The Civil Wars) is mixing the record.