January 15, 2013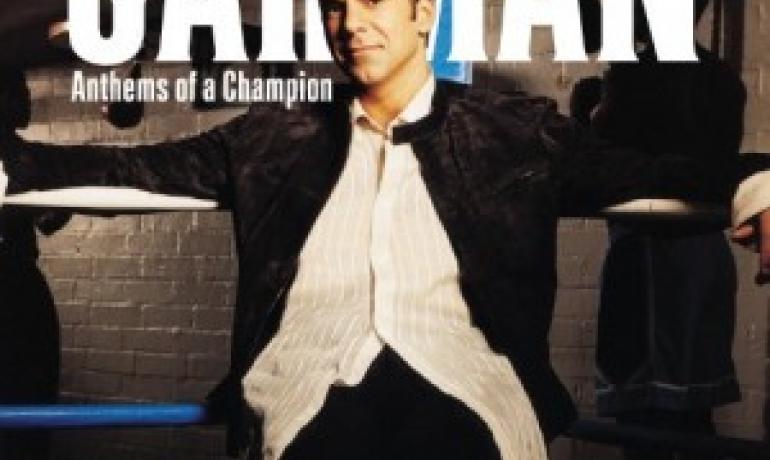 NASHVILLE, Tenn.— Anthems of a Champion, the first national release in six years from iconic Platinum-selling recording artist Carman, is set to bow January 22 from Sparrow Records. Highlighted by new recordings of his hits "The Champion," "Lazarus Come Forth," "Radical Suite (That's My King/Radically Saved)" and "I Feel Jesus," the compilation also includes such Carman classics as "Who's In The House," "A Witch's Invitation," "Mission 3:16" and "Addicted to Jesus," among other fan favorites.
"When I see the songs on this album, to me, it represents all the lives that were changed when they were released," Carman says. "The souls that were saved in the concerts, the children that quoted the lyrics as prayers to chase away their fears, the broken lives that were turned around, and the thousands committed to full-time ministry after listening to a CD over and over again. Thirty years ago my life was changed by one gospel song and it's been an honor to pass that same blessing on to others."
In addition, Anthems of a Champion features "The Flag," a new selection penned by Carman, which weaves The Pledge Of Allegiance into a melodic and inspirational message of pride in America. "It's been several years since I put my hands to write a new song," Carman continues. "But when I did it came out of a love for America; it's time we honored 'The Flag.'"
With two Platinum and seven Gold-selling albums to his credit, as well as two Platinum and three Gold-selling long form videos, Carman has been one of Christian music's most successful artists for nearly three decades. Described as part evangelist, part Vegas showman, his crusade-like music events have packed arenas around the world while his signature "story songs"—combining elements of drama, rock, comedy, acting, singing and preaching—are uniquely unparalleled in any genre.