January 07, 2014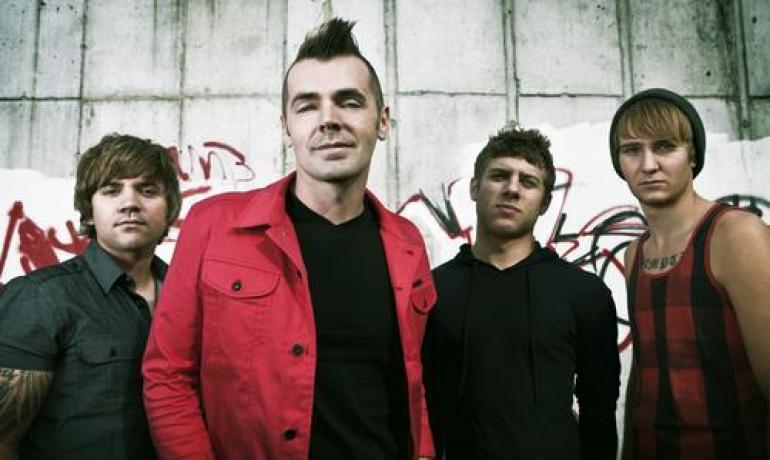 NASHVILLE, Tenn.—Acclaimed Christian pop/rock band VOTA is significantly closer to helping curb human trafficking from Nepal into India through the funding of five border monitoring stations with their "Love Found Me" campaign. Initiated by the band in early 2013, in partnership with Tiny Hands International and Taylor University, the "Love Found Me" campaign has surpassed its initial goal of raising $150,000 to fund five monitoring stations on the border of Nepal and India for five years. The stations will help prevent an estimated 3000 girls from being trafficked between the countries.
 
Through VOTA's ongoing campaign, supporters are able to download the band's latest release, Love Found Me, and a second acoustic recording, No Plan B, for a donation of any amount. All proceeds go directly to Tiny Hands International. The campaign features a special video message from VOTA founding member and lead vocalist Bryan Olesen, which can be viewed at lovefoundme.org.
 
"15,000 girls are taken across the border from Nepal into India each year and sold into sexual slavery," said Olesen. "There are 26 border points, each with a monitoring station, and our goal was to fund five of these for the next five years. We are thrilled to announce the goal has been surpassed, and are grateful to all the supporters who believe in this important cause. Together, our efforts will be instrumental in helping to rescue as many as 3000 girls from an unthinkable future."
 
VOTA will be traveling to Nepal later this fall to visit one of the border monitoring stations. One "Love Found Me" campaign supporter who has made a donation prior to February 1, 2014, will be selected to join VOTA on the trip. The winner will be drawn from those who have downloaded VOTA's Love Found Me at lovefoundme.org. The expense-paid trip is sponsored by Taylor University.
 
Formerly Casting Pearls, VOTA has consistently been a Christian music fan favorite since its inception in 1997. Comprised of Bryan Olesen (lead vocals, guitar), Stefan Carlson (bass guitar), John Wooten (drums) and Justin Wantz (guitar, keyboard), VOTA's recordings include Casting Pearls (Inpop Records), Live In Wichita (Inpop Records), VOTA (INO Records), and 2013's Love Found Me, produced by GRAMMY® Award-winning Nathan Dantzler (Audio Adrenaline) and Riley Friesen (Family Force 5). In addition to fronting VOTA, Bryan Olesen is well-known through his tenure as lead guitarist for the Newsboys from 2003–2006. VOTA also founded the 180 Tour, a national high school assembly program designed to encourage students in their character and reach them with the Gospel.
 
Founded in 2004, Tiny Hands International is a Christian non-profit organization dedicated to empowering the church in the developing world to help the poor overcome poverty and become lights of the world. Based in Lincoln, Nebraska, Tiny Hands is committed to finding the greatest injustices in the world, and working towards relieving them however possible. They have founded children's homes in Nepal, India and Bangladesh, and have intercepted thousands of women and children being trafficked across the Nepal/India border since 2009.
Source:
Turning Point Media Relations