November 09, 2012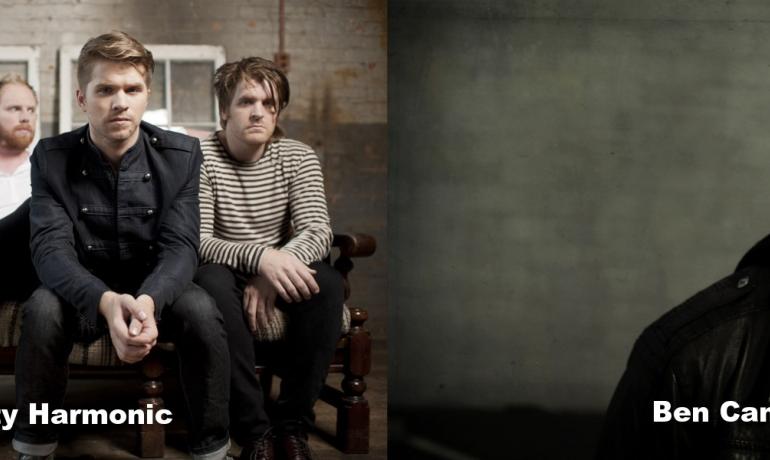 Integrity Music artists The City Harmonic ("Manifesto," "Mountaintop" "Holy (Wedding Day)") and Ben Cantelon ("Savior of the World," "Love Came Down") were recently honored at the 34th Annual GMA Canada Covenant Awards, the national awards ceremony celebrating the best of Canadian Gospel music.
Last year, The City Harmonic won three Covenant Awards in the categories of New Artist of the Year, Recorded Song of the Year and Modern Worship Song of the Year, the latter two for their break-out song and radio favorite "Manifesto." This year, the band, which was also nominated for a GMA Dove Award for New Artist of the Year in the U.S., added the category of Praise & Worship Song of the Year to their list of Covenant wins, taking home an Award for their song "I Have A Dream (Feels Like Home)" from their critically-acclaimed album of the same name. The band is currently headlining the "I Have A Dream Fall 2012" national U.S. tour (see http://thecityharmonic.com for dates) and was unable to attend the awards ceremony.
Ben Cantelon, a native of Canada who is now working at London's Worship Central, took home his first Covenant Award for Modern Worship Album of the Year for his full-length debut, Everything In Color. In addition Cantelon performed at the Awards ceremony, which was filmed for broadcast on Crossroads Television System (CTS TV).
The 34th Annual Covenant Awards, which were held in Burlington, Ontario, were the culmination of GMA Canada Week activities held November 4th-7th. GMA Canada works to raise the profile and interaction of Christian artists, songwriters, producers, promoters and others working in Christian music with media, retailers, distributors and church leadership. For more information, visit www.gmacanada.ca.