March 12, 2014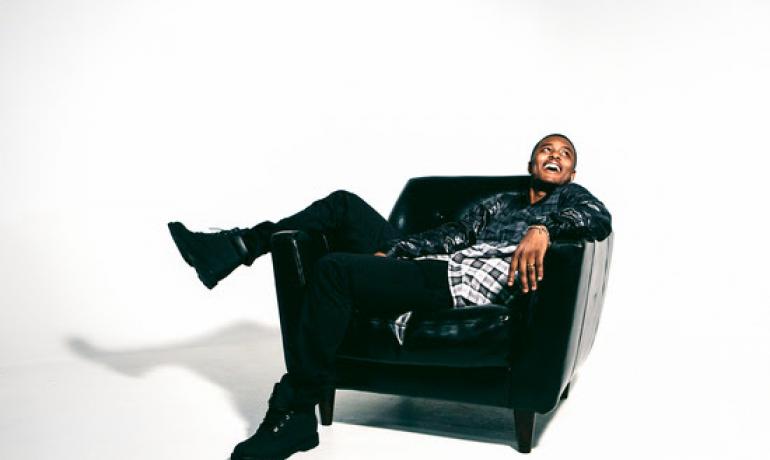 Atlanta, GA - Rap artist, 
KB
, had a strong debut this week with his new project, 
100
. The EP sold over 14,000 units and ranked #1 on Billboard's Christian Album Chart, #4 on Billboard's Rap Chart and #22 on the Top 200 Albums Chart. 
100
 was co-produced by Gawvi, Joseph Prielozny, Dirty Rice, Tyshane, Ace and GRoc, and features six new songs that were written or co-written by 
KB
. The album also features guest artists; Andy Mineo, Derek Minor, and Prisca. The first single from the album is the title track that features Mineo, and the video for the song was produced by Squint and is now online. Check it out here: 
https://www.youtube.com/watch?v=A0QfbztZ8A4
. The theme of the single and album is about giving 100% back to God with our energy, spirit and lives.
"What I hope to accomplish with the message of 100 is that what you do isn't nearly as important as whom you do it for," says KB. "Right now I am learning to steward and shepherd my platform as a rapper, and I hope to do that through making good music. I want to be someone who people can trust as a deliverer of truth and if I can accomplish that I will have been successful."
To coincide with the launch of 100, KB teamed up with Overflow.com in February for a 21-day devotional through the YouVersion Bible app, where the audience was able to receive a free download of the song,"100."  
Each tune on 100 delivers a strong vocal performance with expert production…..and a powerful message of becoming a true servant of the Christian faith. "Give It All" launches the album with a hard-hitting beat, while "Undefeated," features Minor in a rhythmic anthem declaring the truth of the Word, while the final song,"Crazy," leaves the listener with a Hip Hop infused harmonic message about the goodness of God. A complete song listing is at the end of this document.
For more information about 
KB
 and his upcoming appearances please visit online at 
www.reachrecords.com
.