July 10, 2012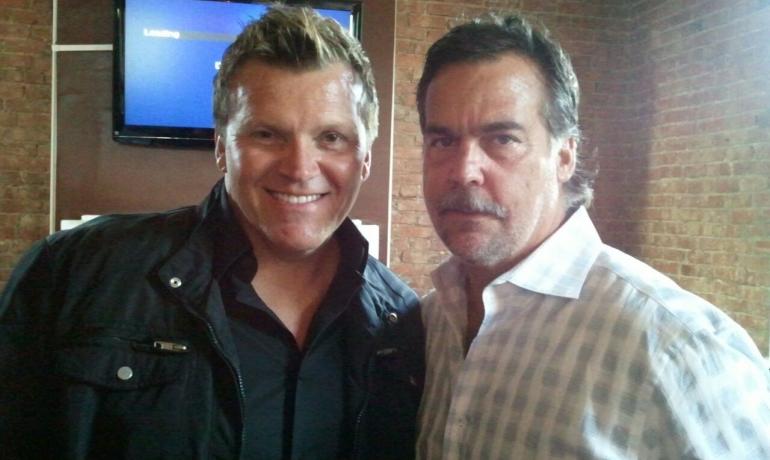 NASHVILLE, Tenn. — NewSong frontman Russ Lee was a special guest at the recent Drive for Dinger Kickoff Dinner and Silent Auction held in Franklin, Tennessee. Attending with his wife Mary, a five-year cancer survivor, Lee is pictured at the event with St. Louis Rams head coach Jeff Fisher. The dinner preceded the 2012 Inaugural Drive for Dinger Celebrity Golf Tournament.
The Drive for Dinger events benefitted The Heimerdinger Foundation, which was established in memory of Mike Heimerdinger, former offensive coordinator for the Tennessee Titans. The charity's mission is to enable families affected by cancer to have the necessary information, patient support, and financial resources to seek out effective treatment options.
Christian music mainstay NewSong has recorded 17 albums, garnering 20 #1 Christian radio singles and a GRAMMY® Award nomination, among numerous other achievements. Founders of The Winter Jam Tour Spectacular, the #1 tour in the world for the first quarters of 2011 and 2012, NewSong's unparalleled 30-year ministry has been highlighted by such defining songs as "The Christmas Shoes" and "Arise, My Love," as well as the group's recent hit single, "The Same God."
For further information on The Mike Heimerdinger Foundation, visit www.drive4dinger.com. For additional information on NewSong, visit www.newsongonline.com.