July 02, 2012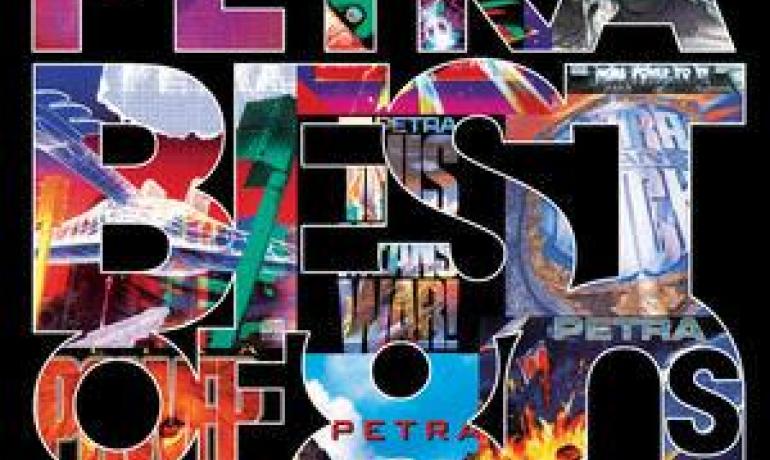 NASHVILLE, Tenn.—Two classic recordings by Petra, one of Christian rock's most awarded and influential bands throughout the '70s, '80s and '90s, are being re-released July 3 from Star Song Music as special Anniversary Editions including bonus tracks.
This Means War!: 25th Anniversary Edition has been digitally remastered for the first time, and includes three bonus live concert solos from longtime Petra members Bob Hartman (guitar), John Lawry (keyboards), and Louie Weaver (drums). This Means War! was Petra's 10th studio recording and received a GRAMMY® nomination for Best Gospel Performance. The project features the Christian radio classics "Get On Your Knees And Fight Like A Man," "Don't Let Your Heart Be Hardened," and the title cut.
More Power To Ya: 30th Anniversary Edition has also been digitally remastered for the first time, and includes bonus live cuts of "Stand Up," "Judas' Kiss," and the title cut. Considered by many Petra fans as the group's definitive recording from the '80s, More Power To Ya was originally released in 1982 and marked the band's fifth project. Billboard magazine heralded the collection a "Top Album Pick" and praised the band's "surging music, tough lyrics and effective vocals." More Power To Ya contains some of the most popular Christian songs of that decade, including "Rose Colored Stained Glass Windows," "Second Wind" and the seminal title cut.
In addition, Petra – Best of the '80s was released last month, featuring 10 of the band's signature songs. A virtual retrospective of Christian rock throughout the decade, Petra – Best of the '80s includes "Bema Seat," "The Coloring Song," "He Came, He Saw, He Conquered," "It Is Finished" and "Thankful Heart."
"More Power To Ya and This Means War! were two 'turning-point' albums in Petra's career and we are so happy to see them available to the fans again with the release of these special Anniversary Edition CDs," said Petra founding member Bob Hartman.
Founded in 1972, Petra went on to help define the sound of Christian rock, pioneering a new musical genre for countless artists to follow. During their tenure, Petra recorded 20 albums, selling nearly 10 million units; performed sold-out shows at arenas across the country; scored numerous #1 Christian radio singles; garnered four GRAMMY® and 10 Dove Awards; and helped lead countless people to Christ. Petra was the first rock band to be inducted in the Gospel Music Hall of Fame. Band members Bob Hartman, Mark Kelly, John Lawry, Greg X. Volz and Louie Weaver continue to tour as Classic Petra, and recently performed a series of concerts in Norway, Germany, Hungary and Britain. For a complete tour schedule, visit www.classicpetra.com.