December 01, 2015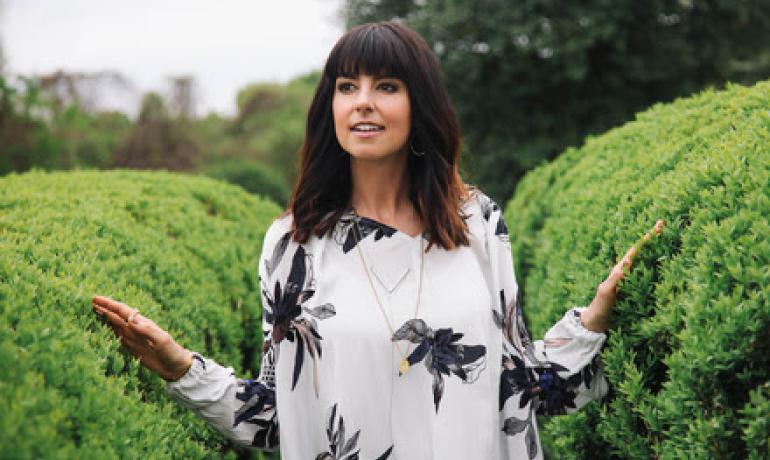 Nashville, Tenn - Word Worship recording artist and songwriter Meredith Andrews is set to release her fourth album, titled Deeper, on February 19. As the follow-up to her 2013 release Worth It All, this multi-Dove Award winning artist continues to utilize her musical artistry to share about God's never-ending love for each of us.
"This album came from the last year and a half, which has been a nitty gritty season for me," Andrews shares. "In these past months, I finally got to the place where I realized the Lord is all I've got. I realized that He has to take us to hard places to receive the blessings He has ready for us, where we can just truly focus on Him."
Word Worship will release two versions of Deeper - a standard 11-song version along with a 14-song deluxe edition. A digital pre-order will be available in the new year, and more information will be released in the coming weeks.
The album's first single, "Soar," is now at radio. Already at No. 3 at INSPO, "Soar" has also climbed into the top 20 on the NCA Monitored chart. The song is currently being heard on KLOVE in addition to other major markets across the U.S.
Deeply passionate about writing and leading songs that keep people's hearts and minds set on Jesus, Andrews explains, "'Soar,' along with the other songs I recorded for my new album, have each come from an honest place in my heart during this hard season. Now on the other side, I can sing them over people and believe that God will bring that same healing to them like He did for me. My only hope is these songs will be lifelines to people and give a glimpse to them of who God is."