January 07, 2016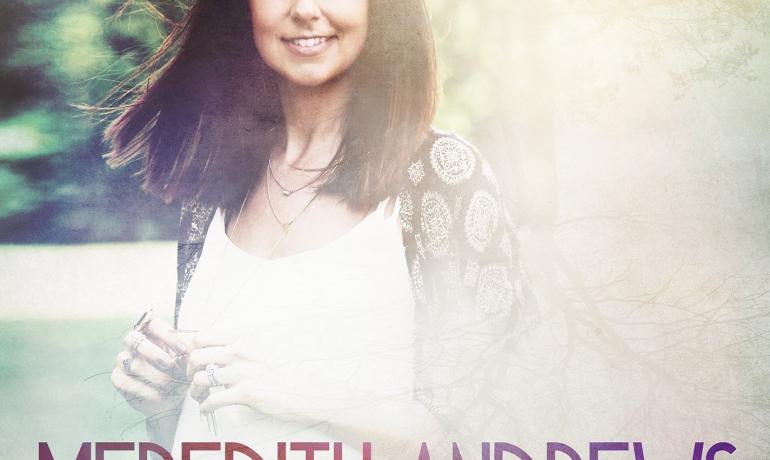 Multi-Dove award-winning recording artist and songwriter Meredith Andrews has revealed the cover and track listing to her upcoming studio album, titled Deeper. Produced by Jacob Sooter, Jason Ingram, Paul Mabury and Seth Mosley, this is her fourth album with Word Worship and the follow up to 2013's Worth It All.
Encompassing eleven studio recordings, Deeper is set to release February 19. A 14-song deluxe edition will release on the same day. A digital pre-order will be available for both the standard and deluxe editions beginning January 22, and for every pre-order there will be three instant grat songs. Both "Soar" and "I Look To The King" will be available instantly, followed by "Deeper" in early February. 
"Soar," the album's first single, went to radio in late 2015 and came back in the year at its highest chart position to date. The song can be heard on stations across the U.S. as well as on the K-LOVE Network. 
As an artist and writer who has always been passionate to pen songs that come from an honest and vulnerable place, Meredith Andrews also strives through her craft to keep people's hearts and minds set on Jesus.
"I'm praying that God will use this album to bring freedom," she shares. "I envision people hearing these songs for the first time and being overwhelmed by the presence of God and by the healing and hope found there." 
Andrews concludes, "I don't want to worry about the numbers. I want to be focused on 'Am I being faithful? Am I speaking truth and offering hope to people who are listening? I want to be a mouthpiece. I want God to use my story and use my songs to meet them in the hard place they're at right now. God has told me 'Take care of the depth and I'll take care of the breadth.' So that's what I'm focused on."