March 04, 2014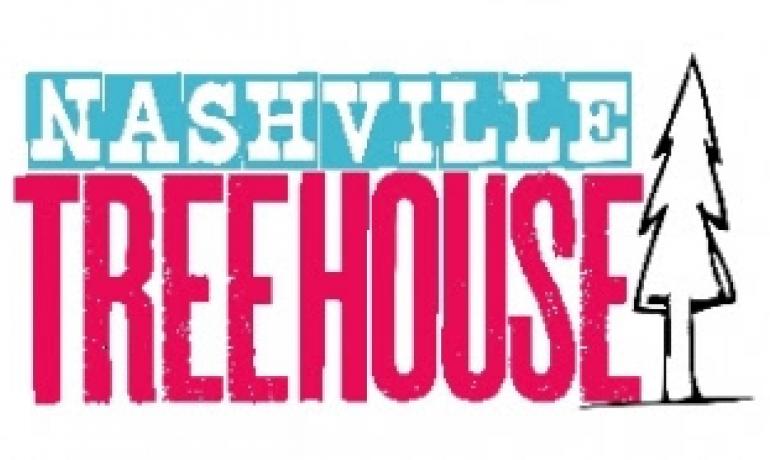 Kim Hill has recently announced a new chapter in her life with the formation of the Nashville Treehouse. Learn more in this open letter to her fans:
I know it's been a while since you've heard from me personally, so I wanted to send an update today about my new ventures at the Nashville Treehouse.
I loved going to Girl Scout camp as a little girl in elementary school. My greatest goal at 11 was to finally get to bunk in the "Treehouses" of Camp Meridale in Meridian, Mississippi.  I thought that I'd died and gone to heaven that week when it finally happened!   I loved sleeping up near the treetops,  swimming in the lake, the lazy days just hanging out with friends, dining outside on the screened in porch, S'mores and songs around the fire, and arts and crafts time.
If you're like me, those are distant memories of an easier time when life was simple and we were free of
adult responsibilities.  Almost a year ago, I moved to a place that we've named "The Nashville Treehouse".  It's like a mountain retreat home on the Nashville/Franklin TN line surrounded by a few acres of lush woods, two levels of decks, a recording studio and a real fire pit.  It even has a wine cellar! ​​
After 25 years in the music industry and women's ministry, I was longing for a way to stop traveling but still be involved with the aspects that I have always loved.  I couldn't imagine what I could do to make that happen as I was transitioning and downsizing after my oldest son, Graham went to Stanford in 2012 to play football.
For almost a year or so, Paulette Wooten and I had been dreaming of doing small retreats and were actually securing a site when I found what I now believe is a 'sacred space' and realized we could host them here.
As I thought back on all that I loved about my childhood summers, I wanted to create a weekend for you to rekindle some of those experiences.  Since July, we've been hosting intentionally small retreats here and it's been one of the most fulfilling seasons of my entire life!
There's much more that I could tell you about what we're doing here (we've just finished recording a cd of Hymns and Spirituals with some of your favorite female voices and some new ones we hope to introduce you to), but before I take up any more of your time, I'd like to know if you want to hear about this new chapter of my life and ministry.  
Thanks for the years of support you've given me and I hope you'll stay in touch with me on my FB page. Click here.
I'll be phasing out most of what's currently on my website and focusing my attention on what we're doing at The Nashville Treehouse. (www.nashvilletreehouse.com)
Much love and peace to you all today,
Kim Hill