August 19, 2011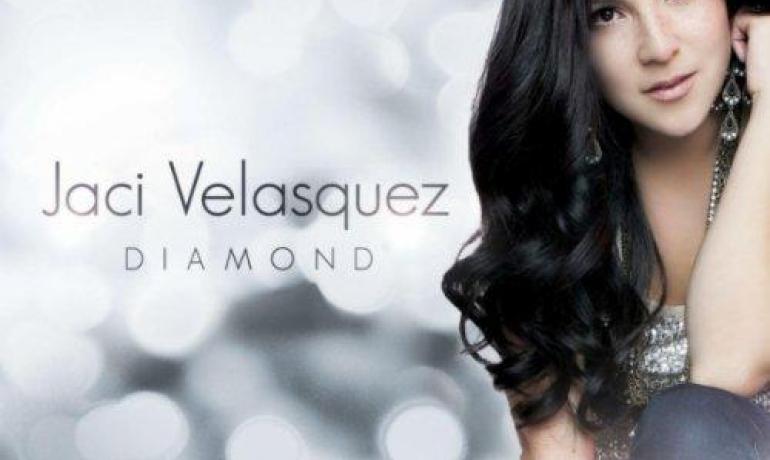 Nashville, Tenn - With over four million albums sold worldwide, 16 No. 1 radio hits, seven GMA Dove Awards, and three RIAA certified platinum and three gold records to her credit, Jaci Velasquez has signed a record deal with Inpop Records. Her first project with the label, titled Diamond, is slated for a February 7th, 2012 release.
"I'm personally and professionally thrilled to welcome Jaci to our Inpop family," states Andrew Patton, GM/VP, Inpop Records. "I've had the pleasure of working with Jaci and her team for more than a decade, and to reunite and bring her new music to the world is an immense honor. Jaci has been and continues to be the driving positive force in the latin music community, and her reach in and through the CCM world is also long and sustaining. Having the ability to link arms with any artist with such a broad foundational platform is a win-win out of the box for us."
Taking a few years off to marry fellow musician Nic Gonzales (Salvador) and have two children, Zealand and Soren, Velasquez is returning to her career with a fenzy of activity. In addition to the upcoming release of Diamond, she is writing a new book and is starring in two new films, "The Encounter" and "Jerusalem Countdown," both slated to release this year. And in the midst of all of this she manages to co-host Salem Broadcasting's syndicated network show, "Your Family Friendly Morning Show With Doug & Jaci Velasquez," which reaches more than 1.5 million listeners nationwide every week.
"I am so excited to be with Inpop," exclaims Velasquez. "There are many new, creative, and talented faces in the Inpop family that I very much look forward to working alongside. This is in addition to a number of familiar faces that I have worked well with in the past, so it's like a family reunion, but better! The way I look at it, it's the best of both worlds."