August 13, 2015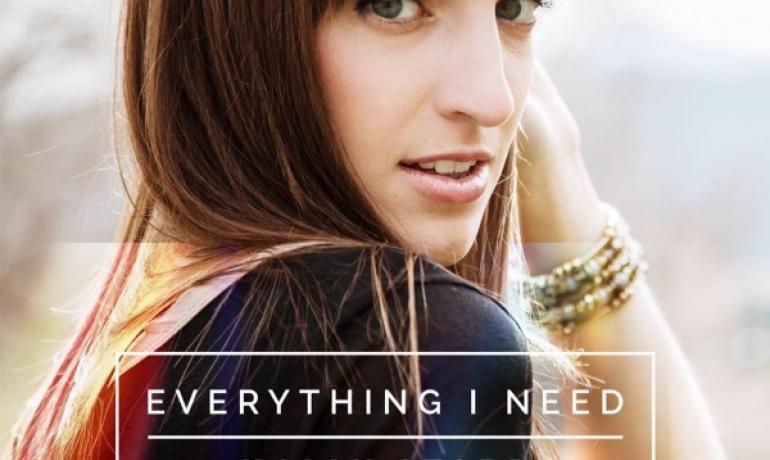 NASHVILLE, Tenn.— Everything I Need, the highly-anticipated fourth studio recording from acclaimed singer/songwriter Holly Starr, is set to bow September 18. Produced by Ed Cash (Chris Tomlin, Needtobreathe), Scott Cash (WOW Worship, Dan Bremnes) and Christopher Stevens (TobyMac, Jamie Grace), the project showcases seven selections, six of which were co-penned by Starr.
Everything I Need features the new single, "Through Me." Produced by Stevens and written by Starr, Stevens and Ian Eskelin, the song is currently impacting Christian radio formats nationwide. Additional highlights of the album include "God Is" and "Sunshine," as well as two songs with deeply personal meanings for Starr: "My Father's Love" and "Forever Faithful."
Witnessing a childhood friend meet her father for the first time in 26 years inspired Starr to pen "My Father's Love." "I've been writing that song for so long I don't even know when I started it," she says. "Seeing my friend wrestle with not knowing her earthly father through the years has been a challenge. I got to watch her place her trust in God to be her Father, and that has been such a beautiful thing for me to see."
"Before I started this album, I believe God put the word 'worship' on my heart as something to aim for," Starr continues. "While it's not a full-on corporate worship album, I wanted the spirit of it to be worshipful—something you can play in your car stereo and be reminded of Who God is. I feel like this one intentionally creates intimate conversation between the listener and God."
Since her debut in 2008, Starr has become known for her thoughtful songwriting and accessible pop melodies. A native of Quincy, Washington, her previous Artist Garden Entertainment releases include Embraced (2008), Tapestry (2010) andFocus (2012). Videos of her hit singles "Don't Have Love" and "Through My Father's Eyes" have collectively garnered nearly 2 million YouTube views to date.
Everything I Need, an Artist Garden Entertainment release, will be distributed by New Day Christian Distributors.
Source:
Turning Point Media Relations