June 30, 2014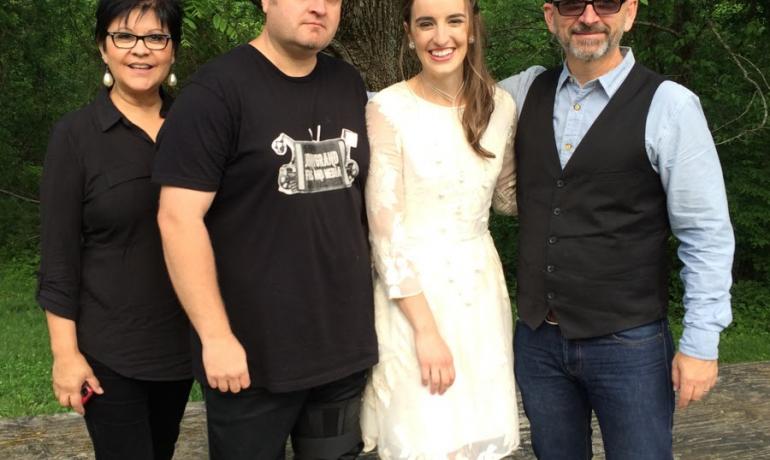 NASHVILLE, Tenn.—Known for her powerful, personal music videos, Artist Garden Entertainment singer/songwriter Holly Starr recently debuted the official video for her latest single, "God Is." Directed and produced by Jonathan Ward for JonnyGrand Films and Media, the highly-anticipated video is already approaching 20,000 YouTube views.    
 
Shining a light on autism, the clip traces a family's poignant journey through love and loss, depicting defining moments in the life of a fictional autistic character. Portions of the video were filmed at the Autism Foundation of Tennessee, and the final frame encourages viewers to visit autismspeaks.org for more information on the disorder. 
 
"I have a very big heart for those who are misunderstood, overlooked...picked last," says Starr of the video's theme. "I believe that no matter who you are, you have significant impact in this world. I hope the video shows that your life doesn't have to be 'less than.' We all have struggles; we all face adversity at one point or another. But the people who have taught me the power of never quitting haven't been the ones who made it; they've been the ones who have been beaten up and tossed around, but stood back up with forgiveness on their tongue."   
 
Penned by Phillip LaRue and GRAMMY® Award-winner Christopher Stevens, "God Is" was produced by Stevens (TobyMac, Jamie Grace) and Chuck Butler (Mandisa, Royal Tailor).
  
Along with a string of concerts around the country this summer, Starr is slated to travel to Costa Rica with Never The Same Missions next month, where she will work with teams ministering in schools, orphanages and poverty-stricken neighborhoods. Later this year, Starr will join Christian young adult fiction author Laura L. Smith for a multi-city fall tour sponsored by Sisterhood magazine.
 
The music videos for Starr's previous singles "Don't Have Love" and "Through My Father's Eyes" have collectively exceeded 1.2 million YouTube views to date. Both songs were Christian radio hits last year, reaching Top 25 on Hot AC and Top 30 on AC charts.  
A Quincy, Washington, native, Starr's Artist Garden Entertainment (Save The City Records/Provident Distribution) recordings include Embraced (2008) Tapestry(2010), and Focus (2012). 
Source:
Turning Point Media Relations