August 13, 2013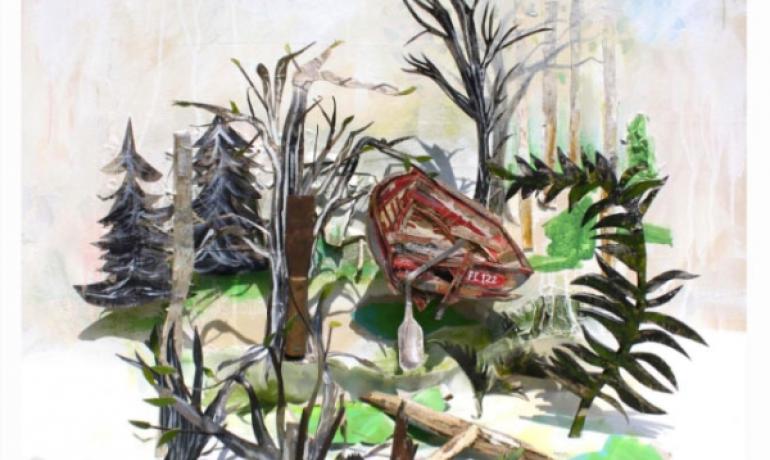 GRAMMY and Dove Awards winning band Jars of Clay is set to release its eleventh studio album, Inland, on its own Gray Matters label with distribution through Tone Tree.  Produced by Tucker Martine (My Morning Jacket, Beth Orton, The Decemberists) and mixed by Beau Sorenson and Jacquire King, Inland is available today for pre-order at Amazon.com, and will be available everywhere great music is sold Aug. 27.
Additionally, multiple limited-edition pre-order packages are available beginning today at www.jarsofclay.com. The packages not only include the new music, but limited quantities of a bonus remix collection download, 180 Gram Dual Disc 45 RPM Color Vinyl, tickets to the Inland tour and pre-event guest passes, lyrics handwritten by the band, posters and other autographed memorabilia.  There is even access to a completely private VIP "All Request" Stage-It performance just for the fan and his/her friends that comes complete with a post-concert recorded audio copy of the event!
It's been nearly twenty years since Dan Haseltine, Steve Mason, Charlie Lowell and Matthew Odmark released their debut Frail. Students at the time, Jars of Clay once again harness the youthful ambition and uninhibited creativity of their beginnings forInland, while cultivating a maturity in sound with embellishments of violin, horns and ambient melodies that attests two decadesof experience.
"These are songs for the ordinary days – when life is weighty and uncertain," reflects Matthew Odmark. "It is this middle space that we have inhabited over the years.  It's where you and I do the gritty work of actually living."
With the title track recently featured exclusively as RollingStone.com's free "Daily Download," the music on Inland has a rich cinematic quality, marked by Lowell's lush keyboard melodies, Odmark's strong acoustic rhythm guitar and Mason's serpentine bass lines. The album's first single and upcoming video, "After The Fight," featuring the atmospheric guitar textures of Adrian Belew, has a low-key swagger that brings to mind the intergalactic art rock of Bowie and Peter Murphy. "We asked Adrian Belew if he'd come in and work his magic," explains Haseltine. "He produced two songs on our first record, but we were too intimidated to let him play guitar. This time he added his big, wild, twanging guitar sound, the reverse solos and all the other effects he's famous for."
Following years on labels, Inland marks Jars of Clay's first independent release, "We've had enough experience with record labels working a project because they have to," says Haseltine. "Everyone we work with loves the record and wants to help us build something as a band with a big creative vision."
Part of that creative vision is to shatter some of the preconceived notions built over the years by label marketing strategies. "It took a long time to strip away every voice that wasn't ours to make Inland," explains Haseltine. "For me, it's always been about a great song. We want to connect with people who love music for music. That's why created our own label."