May 06, 2014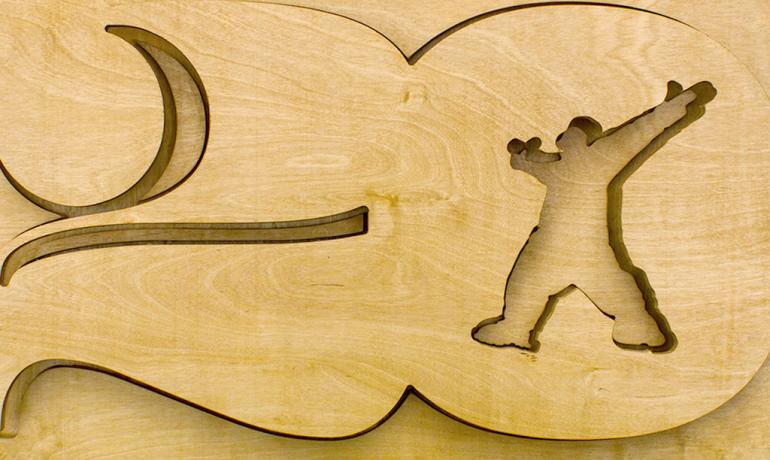 Franklin, Tenn - This year Gotee Records is celebrating a huge milestone. The famed independent record label that has five RIAA Gold certified albums to their name and has launched numerous successful artist careers in R&B, rap, reggae and rock such as Out of Eden, GRITS, Jennifer Knapp, Relient K, Jamie Grace and many more, turns 20 years old.
To celebrate this special anniversary Gotee is releasing a special compilation album titled Gotee Records: Twenty Years Brand New on June 17. The project will feature new recordings from their current artist roster along with Gotee alumni performing each other's songs. The full project will be available at all digital outlets and as a limited edition CD version.
Twenty years can feel like a lifetime, but when it's filled with creation, dreams being fulfilled, new friends being made, character defining moments, memories catalogued, hopes being shared, potential being realized, family trees growing, and prayers being answered (not always the way one hopes), it all happens in the blink of an eye," reflects Gotee President and co-founder Joey Elwood. "You can't script a life lived in community with people you didn't know would ever be a part of it. That's the wonder of it all. That's the humbling moment when you are thankful that you didn't have the authority you thought you had. If your hands were on it any more then they were it couldn't have turned out to be such a beautiful mess. I think I'm suppose to brag a little in this quote, but experience has taught me to know better. If I'm gonna boast, it's gonna be in the people who sacrificed so much to contribute to our "mess." We were called into a community that hopefully leaves a legacy that goes beyond any song written, any image projected, and any concert memory made. 20 years of music is not worth celebrating unless it's accompanied by 20 years of surrender. If it's 'our' story it has little to no power. If it's HIS story then let the party begin."
Leading up to the June 17 release, Gotee is debuting two singles exclusively at iTunes today. The first, Out of Eden performing "Constant," was originally recorded by House of Heroes, and the second is Capital Kings' version of "Ooh Ahh" (feat. John Reuben), which was inititally recorded by GRITS featuring tobyMac. Click here to purchase "Constant," and here for "Ooh Ahh." You can also choose between pre-order options of the limited edition CD version today at gotee.com/store.
Out of Eden shares, "We had an incredible time reuniting in the studio for the first time in eight years to celebrate Gotee Records and all the artists that have been a part of the Gotee family for the past 20 years! We really enjoyed the song "Constant" and wanted to give it an Out of Eden spin while staying true to the House of Heroes original. It was an amazing experience working with producer Christopher Stevens and watching him create such a unique track around our vocals and bringing an interesting perspective to the song. Congrats to Gotee Records for an incredible 20 years!"
Track listing* for Gotee Records: Twenty Years Brand New:
1. Relient K - "Body Be" (originally performed by Johnny Q. Public)
2. Capital Kings feat. John Reuben - "Ooh, Ahh" (originally performed by GRITS feat. tobyMac)
3. The Katinas - "River" (originally performed by Out of Eden)
4. Out of Eden - "Constant" (originally performed by House of Heroes)
5. John Reuben - "Love Addict" (originally performed by Family Force 5)
6. House of Heroes feat. Stephanie Smith - "Stereo" (originally performed by 4th Ave. Jones)
7. Jamie Grace - "Getting Into You" (originally performed by Relient K)
8. Ayiesha Woods - "Refine Me" (originally performed by Jennifer Knapp)
9. Ryan Stevenson  - "My Refuge" (originally performed by Sonicflood)
10. Soul Glow Activatur - "Doin'" (originally performed by John Reuben)
11. Harper Still - "Here's My Heart" (originally performed by Out of Eden)
12. Sarah Kelly - "Bless the Lord" (originally performed by Jeff Deyo)
13. GRITS - "Undo Me" (originally performed by Jennifer Knapp)
14. Finding Favour - "One More Time" (originally performed by The Katinas)
15. Stephanie Smith - "I Celebrate the Day" (originally performed by Relient K)
16. Paul Wright - "Valley of Decision" (originally performed by Christafari)
17. Zilch - "Over Thinking" (originally performed by Relient K)
18. The Gotee Brothers - "Gotee's Groovin'" (originally performed by Out of Eden)
**Bonus Tracks**
19. John Reuben - "Love Addict (Lounge Club Version)" [originally performed by Family Force 5]
20. Relient K - "Sadie Hawkins Dance (10 Year Reunion)" [originally performed by Relient K]