February 13, 2012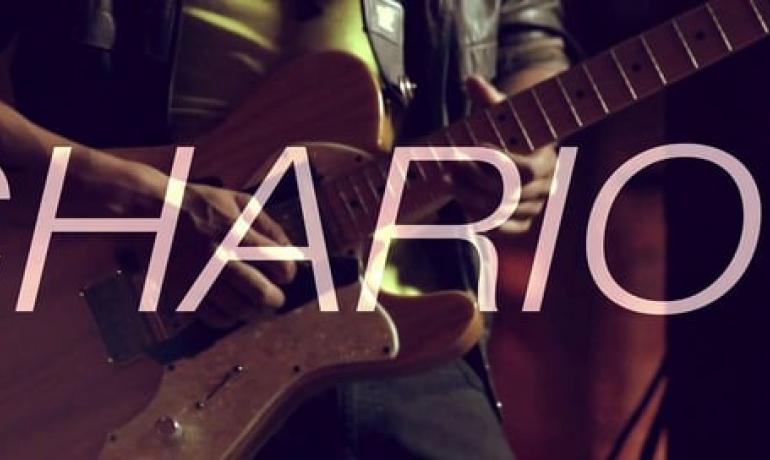 NASHVILLE, TN… In follow-up to their critically acclaimed March 2011 release Ad Astra Per Aspera (latin for "to the stars through difficulties"), which debuted at #15 on Billboard's Heatseeker's Chart and a free 3-song remix EP, Gotee Records' Abandon Kansas (AK) debuts a brand new single today, "Chariot."
Produced by David Garcia (tobyMac, Jamie Grace) "Chariot" is impacting Christian CHR stations now and features the signature sound and deep lyrics that Abandon Kansas has become known for, and whom Relevant magazine praised for their "catchy melodies and energetic vocal delivery." The song is also available on iTunes and Amazon, and Gotee has produced a lyric video for the song that can be viewed here. The band also took some time to tell radio PDs about the meaning behind the song, by recording this YouTube video.
"Life is heavy and with so much on our plate it can be hard to carry everything at once," says AK's Jeremy Spring about the song. " 'Chariot' is all about God's desire to carry us through life's storms, not just meet us on the other side. The image of a chariot is biblical and it's a beautiful picture of how God wants to serve us as we are trying to serve Him. He's not just the destination we are headed towards, but the vehicle we need to get there."
After a year of extensive touring in 2011,Abandon Kansas will tour throughout 2012 as well, including appearances at spring/summer festivals like Purple Door, Icthus, Alive and Lifelight. Click here to check out their tour schedule.
About the band, multi-platinum selling-artist and Gotee co-owner tobyMac remarks, "Abandon Kansas is a band that inspires me to write deeper lyrics and pursue my art more passionately. They are the guts of why music can reach beyond notes and melodies and pass through the walls around our hearts."